March 24, 2017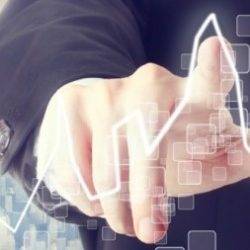 A new guide for facilities management professionals working with clients on BIM construction projects has been issued by the BIFM (British Institute of Facilities Management). Employer's Information Requirements is a practical 47-page document to support clients using BIM (Building Information Modelling) to advise clients on how to specify their exact requirements for the design and construction phase of a built asset through to its full life-time operation. The purpose of the EIR is to support both FM professionals and clients by providing a template which can be edited and amended by the client or facilities manager to meet individual requirements for the project. Its guidance follows the publication of BIFM's Operational Readiness Guide For Facilities Managers published in April 2016. Since April 2016, construction projects commissioned by Central Government have been required to use BIM for their procurement and delivery.
Building experts believe BIM can streamline the construction process, delivering gains in cost and carbon reduction. Many private sector clients are also now employing BIM across a wide range of built assets.
Peter Brogan, research and information manager at BIFM, said: "The Employer's Information Requirements complements other guidance published by BIFM relating to FM's role in BIM projects, all with the aim of supporting facilities management professionals to understand their role in the BIM process.
"Creating a client EIR is an essential part of the BIM process. Employer's Information Requirements has been designed to give FM professionals a template which can help their clients create the right tender document. The EIR's structured framework provides specific guidance for the client's information requirements in a BIM project."
Simon Ashworth, FM specialist at the Zurich University of Applied Sciences and author of Employer's Information Requirements, said: "I believe the significant benefits promised by BIM in the operational phase of assets can only be fully realised if facilities management professionals are involved early in the process and work closely together with other stakeholders.
"To deliver the maximum whole-life benefit, the process should start with facilities management professionals helping clients create their Employer's Information Requirements. The EIR is a key contractual document, which must be based on a clear understanding of the strategic needs of the organisation, both in terms of their wider operational information and asset information requirements."
Ashworth continued: "FMs are often best placed to write the EIR as they understand the client's needs and strategic objectives. The new guidance has been created with help from the BIM Academy and will provide practical guidance and tools to facilities managers starting to engage on their BIM journey and in BIM projects."
Employer's Information Requirements complements the suite of guidance documents created by BIFM for FM professionals around the implementation of BIM, equipping them with skills, ideas and expertise for working with clients. Chief amongst them is the Operational Readiness Guide for Facilities Managers, which sets out a roadmap for FM to support soft landings in any environment.
Employer's Information Requirements is available to download here