November 8, 2019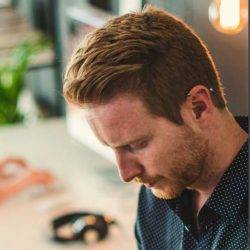 Although the stuttering resolution of the Brexit issue has had a mixed impact on the economy so far, a new study claims that the effects can be discerned in the jobs market. The number of vacancies has dropped below 1 million for the first time in over four years, after losing a total of 132,201 jobs in the past 12 months according to the latest research from job search engine Adzuna.co.uk. The Energy, Oil and Gas industry has seen just over a third of jobs wiped from the job market in the past 12 months as Brexit uncertainty continues to unsettle the job market. Domestic work has seen an equal number of jobs lost in the past 12 months (34 percent).
Retail continues to suffer after losing 22 percent of vacancies year on year. Around 16 stores closed every day in the first half of 2019 while only 9 opened, resulting in a net decline of 1,234 chain stores on Britain's top 500 high streets according to an analysis by PricewaterhouseCoopers (PwC) and high street analysts the Local Data Company (LDC).
The Accounting and Finance industry is another casualty in the job market with a loss of 22 percent vacancies year on year. The news comes after City financial firms have committed to move at least 7,000 jobs out of the UK to prepare for Brexit. Consultancy firms lose an equal amount of vacancies year on year, while Engineering, Property, Construction, Teaching and Charity jobs lose 21 percent of jobs year on year.
Only 5 industries out of 30 have made a notable uplift in advertised vacancies year on year. Gardening vacancies have seen considerable growth (37 percent), followed by travel (21 percent) and Sales jobs (20 percent). Healthcare and Nursing jobs have increased 17 percent year on year. However, the boost in opportunities for healthcare professionals, sparks worry for the NHS with 81,430 unfilled positions.
Andrew Hunter, Co-Founder of Adzuna comments 'The uncertainty around a no deal Brexit continues to affect over two thirds of industries across the country. This downturn in advertised vacancies has been consistent throughout the year, with only a small snippet of month on month growth in May, as employers hold back on hiring plans. While additional factors such as automation, job satisfaction and an increase in internal recruitment may play a part in the fall in vacancies, it's clear to see that Brexit uncertainty has magnified the decline in the job market. It's likely that we will see this trend continue into the, typically quiet, Christmas period, but we hope to see the job market pick up in January.'