October 8, 2018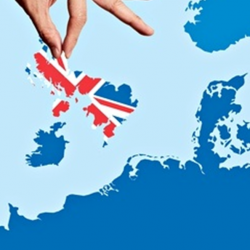 A new report published by Information Services Group (ISG) claims that UK banks are already moving headcount out of the UK and building new centres of excellence in other EU countries. The reason it suggests is because Brexit is likely to disrupt the UK and Europe applications development and maintenance (ADM) services markets in the coming months, with the impact felt most notably in the banking, financial services and insurance (BFSI), healthcare and life sciences (HCLS) and manufacturing sectors. However, a September report from Reuters found that so far just 630 jobs in the finance sector have been relocated from the UK. 
The ISG report claims that Brexit is creating huge uncertainties for both customers and providers alike. Multinational providers may have to adapt to new rules and tariffs and prepare for a rush of short-term work as customers scramble to adapt their ADM programs to meet extensive new requirements.
"At present, there is no clear answer as to what exactly will happen and what agreement the UK will reach with the EU," said Barry Matthews, partner, ISG UK, Ireland and Netherlands. "The majority of companies in the UK have not yet begun preparing for Brexit, and there are growing fears of supply-chain disruptions. As for providers, the large ones should be able to cover most situations that arise, but smaller UK-based providers may struggle with the changing market dynamics."
Regulatory and security concerns are at the top of the list for HCLS companies, especially when it comes to processing and analysing customer/patient data. Brexit will complicate matters, the report said, as multinational providers with limited local presence and knowledge of local market specifics will struggle to meet ADM requirements in the UK.
Most manufacturing companies, with their highly integrated, just-in-time production processes, will also struggle to have their next-gen ADM needs met in the UK, both because of limited on-the-ground resources and the anticipated spike in development, testing and maintenance demand associated with Brexit.
Much of the British automotive industry, for instance, with German ownership of such brands as Mini, Rolls-Royce and Bentley, is already planning to move production lines and administrative support out of the UK in anticipation the free flow of people and services will be impacted by Brexit.