October 25, 2016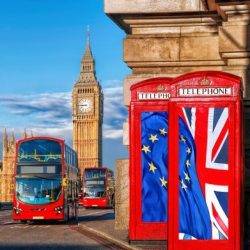 The recent warning that the major banks are planning to leave the Capital following the Brexit vote has understandably caused some concern within the commercial property sector;  so it's cheering to hear that three in ten (30 percent) institutional investors actually believe Brexit will either increase or significantly increase European commercial real estate investment opportunities. A further one in four (23 percent) institutional investors believe that Brexit will have no impact on commercial real estate investment opportunities. According to a new study by BrickVest, following the UK's decision to leave the European Union, nearly two in five (38 percent) institutional real estate investors cited London as the top European city to invest in commercial real estate, ahead of Berlin (36 percent), Munich (31 percent) and Paris (22 percent). However, one in five (21 percent) cited both Dublin and Hamburg and a further 16 percent selected Frankfurt, highlighting a clear positive trend towards German commercial real estate. Indeed 40 percent of the top ten European cities were German.
The research did however highlight some concern regarding the illiquidity of commercial real estate investing. Three fifths (61 percent) of respondents do not believe that, in light of £1.4 billion being pulled from UK property funds post Brexit, real estate investors have enough access to a secondary property investment market.
Emmanuel Lumineau, CEO at BrickVest, commented: "Our research has identified London as the number one European city to invest in commercial real estate as investors seek to capitalise on potential price discounts and market uncertainty. However Germany dominates across the leaderboard and we have seen plenty of appetite from investors looking to capitalise on income producing portfolios across Europe and take advantage of the Brexit vote.
"To create liquidity in the market you need to have a lot of buyers and sellers who trust that the market is far, regulated and prices are transparent. On that basis people can trade".