June 22, 2016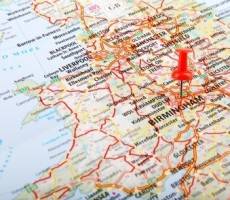 UK cities have dropped down the ranking in Mercer's annual Cost of Living Survey this year as Brexit fears weaken the value of the Pound, whilst the Euro stays strong against the Dollar. Although the UK's capital remains in the top 20 costliest cities worldwide, London (17) has dropped five places, whereas Aberdeen (85) and Birmingham (96) have fallen seven and 16 places respectively. Further down the list, (119) has dropped 10 places and Belfast (134) three. The survey finds that factors including currency fluctuations, cost inflation for goods and services, and instability of accommodation prices, have all contributed to the cost of expatriate packages for employees on international assignments. Mercer's survey covers 209 cities across five continents with Hong Kong ranking highest, pushing Luanda to second place. Ranking 3rd, Zurich is the most expensive European city, followed by Singapore (4) and Tokyo (5).
"While most Western European cities have remained stable in this year's rankings, UK cities have fallen," said Kate Fitzpatrick, a Senior International Mobility Consultant at Mercer.
"However, the drop is not as large as to be expected, with steep rental prices keeping UK cities up. In the past year we have observed strong rental accommodation prices increase in Aberdeen, and to a lesser extend in Belfast. Although there has been only a slight increase in the average rental price in London, this cost remains at the higher end of the scale when compared to cities worldwide."
The survey covering five continents measures the comparative cost of more than 200 items in each location, including housing, transportation, food, clothing, household goods, and entertainment.
It shows that few organisations are prepared for the challenges world events have on their business, including the impact on cost of expatriate packages.
"Despite technology advances and the rise of a globally connected workforce, deploying expatriate employees remains an increasingly important aspect of a competitive multinational company's business strategy," said Ilya Bonic, Senior Partner and President of Mercer's Talent business.
"However, with volatile markets and stunted economic growth in many parts of the world, a keen eye on cost efficiency is essential, including a focus on expatriate remuneration packages."
Two European cities are among the top 10 list of most expensive cities. At number three in the global ranking, Zurich remains the most costly European city, followed by Geneva (8), down three spots from last year. The next European city in the ranking, Bern (13), is down four places from last year following the weakening of the Swiss franc against the US dollar.
Tel Aviv (19) continues to be the most expensive city in the Middle East for expatriates, followed by Dubai (21), Abu Dhabi (25), and Beirut (50). Jeddah (121) remains the least expensive city in the region despite rising thirty places. Despite dropping off the top spot on the global list, Luanda, Angola (2) remains the highest ranking city in Africa. Kinshasa (6) follows, rising seven places since 2015.
Cities in the United States have climbed in the ranking due to the strength of the US dollar against other major currencies, in addition to the significant drop of cities in other regions which resulted in US cities being pushed up the list. New York is up five places to rank 11, the highest-ranked city in the region. San Francisco (26) and Los Angeles (27) climbed eleven and nine places, respectively, from last year while Seattle (83) jumped twenty-three places.
In South America, Buenos Aires (41) ranked as the costliest city despite a twenty-two place drop from last year. San Juan, Puerto Rico (67) follows as the second most expensive location in the region, climbing twenty-two spots. Canadian cities continued to drop in this year's ranking mainly due to the weak Canadian dollar. The country's highest-ranked city, Vancouver (142), fell twenty-three places. Toronto (143) dropped seventeen spots, while Montreal (155) and Calgary (162) fell fifteen and sixteen spots, respectively.
This year, Hong Kong (1) emerged as the most expensive city for expatriates both in Asia and globally as a consequence of Luanda's drop in the ranking due to the weakening of its local currency. Singapore (4) remained steady while Tokyo (5) climbed six places.
Mumbai (82) is India's most expensive city, followed by New Delhi (130) and Chennai (158). Kolkata (194) and Bangalore (180) are the least expensive Indian cities ranked. Elsewhere in Asia, Bangkok (74), Kuala Lumpur (151) and Hanoi (106) plummeted twenty-nine, thirty-eight, and twenty places, respectively. Baku (172) had the most drastic fall in the ranking, plummeting more than one hundred places. The city of Ashkhabad in Turkmenistan climbed sixty-one spots to rank 66 globally.
Australian cities have witnessed some of the most dramatic falls in the ranking this year as the local currency has depreciated against the US dollar. Brisbane (96) and Canberra (98) dropped thirty and thirty-three spots, respectively, while Sydney (42), Australia's most expensive ranked city for expatriates, experienced a relatively moderate drop of eleven places. Melbourne fell twenty-four spots to rank 71.
Mercer produces individual cost of living and rental accommodation cost reports for each city surveyed. For more information on city rankings click here