July 19, 2021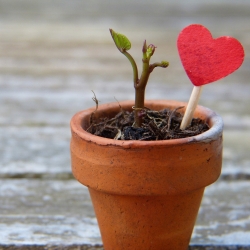 Additional time on people's hands as a result of the pandemic has prompted the average British worker to pick up a range of good habits for their careers, according to a new study by Hitachi Capital Business Finance.
The poll of 1,500 British workers in small businesses, made up of remote, hybrid, outdoor and workplace based respondents from a range of sectors, claims that three-quarters (74 percent) have developed new rituals during lockdown, with the average worker picking up at least two new habits. Asking about their intentions to continue these habits for at least the next 12 months, 91 percent of respondents said they would.
The most common habit was spending significantly more time developing their online professional network (30 percent of British workers). This was followed by attending more online conferences and seminars than they ever had previously (27 percent).
Swotting up – Over a quarter had made use of the time by actively studying – be it through reading business books (27 percent) or further learning courses (26 percent). One in five (22 percent) had spent more time mentoring young people than they had previous to the pandemic.
Trade press – Similarly, almost a quarter spent more time than previously reading trade magazines and websites (23 percent), or listening to industry relevant podcasts (22 percent). A further 19 percent had actively written articles for industry press or their own blogs.
Just over one in six (19 percent) said they were able to start a side business during lockdown.
Remote workers capitalising on additional time most
The research highlighted distinct advantages remote workers had enjoyed during the past 18 months over those who continued to work from a designated or on site workplace. Almost nine in 10 (86 percent) remote or hybrid workers said they had made the most of additional time on their hands during lockdown. By contrast, just seven in 10 (71 percent) of on-site workers said they had done the same.
"There was an overwhelmingly high proportion of the country who really have made the most of the situation"
Specifically, remote workers were significantly more likely to have developed their online network as site-specific workers (26 percent vs. 16 percent), attended online courses to further their careers (23 percent vs. 16 percent), or spent time mentoring younger members of staff (22 percent vs. 16 percent). Interestingly, remote workers were almost twice as likely to have worked on a side business during lockdown (11 percent vs. 20 percent).
Similarly, those planning to work either remotely or in a hybrid set up by the end of this year were significantly more likely to say they would continue to these habits for at least the next 12 months, than those who were going back to the office/workplace (86 percent remote workers vs. 71 percent work-place based).
Joanna Morris Head of Insight at Hitachi Capital Business Finance: "Today's figures show us the silver lining of what has been a very bleak time for many businesses, and some good news for the future. While many of us at the start of lockdown may have had well-intentioned aspirations to use the additional time to become, for instance, master bakers or concert pianists, it is fair to say few of us actually succeeded with these aims. The positive that comes from these results is, when it comes to developing business skills and networks, there was an overwhelmingly high proportion of the country who really have made the most of the situation, and used the change in circumstances to their benefit. As we enter into the next phase, it is encouraging to see such a high proportion have resolved to maintain their new habits as the world returns to normal."
Image by silviarita