October 15, 2018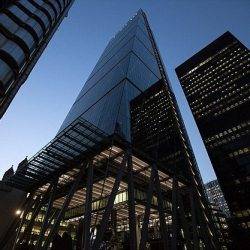 The Building Services Research and Information Association (BSRIA) has published a list of the most up to date legislation and guidance that affects the design, construction and management of buildings. While a couple are relevant primarily for domestic buildings, the emphasis is very much on commercial property and will be of interest to a range of professionals. BSRIA members also have access to a legislation service on building and building services legislation and relevant guidance.
1. Wiring Regulations 18th edition
BS 7671:2018 THE INSTITUTION OF ENGINEERING AND TECHNOLOGY. BRITISH STANDARDS INSTITUTION
This highly anticipated publication comprises of the latest revisions to the IET Wiring Regulations and includes changes to fire provision, overvoltage, energy efficiency measures and more.
PUBLISHED JULY 2018
2. Occupational health and safety management systems – Part 0. General guidelines for the application of ISO 45001
BS.ISO 45001.2018
The widely publicised revisions to the Health and Safety framework for workplaces advises facilities managers on employee safety, reducing workplace risks and creating better, safer working conditions.
PUBLISHED MARCH 2018
3. Specification for kitchen ventilation systems
DW172. BESA
This popular publication offers amended guidance on regulatory compliance and best practice for the catering industry. The amendments include:
expanded co-efficient schedule;
new section on solid fuel equipment;
new section on demand controlled kitchen ventilation;
modified cleaning and maintenance advice;
details on control panels.
LAUNCHED JANUARY 2018
4. BREEAM UK New Construction Scheme 2018
BRE
With energy efficiency a very important objective for the construction industry, BRE has updated its New Construction Scheme to better reflect building environmental and sustainability objectives. This New Construction Scheme is one of five schemes covering new buildings, in-use buildings, refurbishment and communities and civil or public projects.
PUBLISHED MARCH 2018
5. Design Framework for Building Services – 5th Edition
BG.6.2018. BSRIA
The guide updates BG6/2014 and contains design activity proformas and drawing / model definitions that are used to support contract documentation. The guide also encourages efficient collaborative working between building services and other designers such as architects, structural engineers and also along building services supply chains.
PUBLISHED JUNE 2018
6. Energy storage in buildings: a technology overview
BG.73.2018. BSRIA
This guide provides an illustrated overview of the options available for energy storage in buildings, including thermal and electrical energy storage. The attributes of these systems are discussed. Case studies are included to illustrate differing applications of energy storage technologies. The guide is aimed at designers, facilities managers and occupiers.
PUBLISHED FEBRUARY 2018
7. TM60 Good Practice in the Design of Homes
CIBSE
This Technical Memorandum (TM) aims to help building services engineers and other professionals working on the planning, design and construction of homes to:
understand and demonstrate good practice
understand the relevant guidance, tools and other resources available
contribute to delivering good practice as part of a wider design team.
PUBLISHED FEBRUARY 2018
8. Beyond BIM: Knowledge management for a smarter built environment
BRE
This book describes new directions for building information modelling (BIM) by drawing on research from more than forty collaborative research projects over the last twenty five years. Recommendations and practical advice are offered regarding the design and implementation of information models.
PUBLISHED APRIL 2018
9. Whole life carbon assessment for architects
RIBA
This document introduces architects to carbon assessment and its application through the RIBA work stages. A case is made for architects' role in reducing carbon emissions to mitigate climate change. Key concepts of embodied and whole life carbon are explained Recommendations are outlined from their methodology for undertaking whole life carbon assessments.
PUBLISHED FEBRUARY 2018
10. Competency and competency management systems in facilities management
KS21.CIBSE
This guide provides an understanding of competence and competency, focusing on facilities management in operational buildings. The study details the steps individuals and organisations need to take to become competent and how to maintain and manage liaison with human resources and staff management.
PUBLISHED JANUARY 2018