August 26, 2021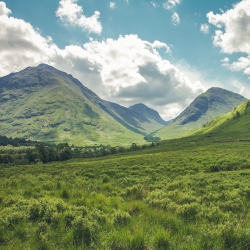 While the built environment is going in the right direction, it is still not moving fast enough to decarbonise building stock, according to the latest annual sustainability report produced by RICS and World Built Environment Forum.
The 2021 report, which collates sentiment from over 4000 contributors to the RICS Global Commercial Property Monitor and the RICS Global Construction Monitor, highlights a greater appetite for greener buildings and more sustainable projects but not at a fast enough pace to help reach global net-zero targets.
Commercial
In 2021, over 40 percent of respondents identify client, stakeholder and customer demand as one of the main driving forces behind the Environmental, Social, and Governance (ESG) investment boom. Indeed, a net balance of +55 percent more respondents to the survey pointed to an increase in occupier and investor appetite for green and sustainable buildings in the past year, with only 6 percent of respondents reporting a fall in demand for such assets in spite of the challenges posed by Covid.
Other factors influencing the change include increased greater awareness of ESG risks and opportunities and brand image and reputation.
As demand for greener assets grows, there seems to be some evidence to suggest that enhancing the sustainability attributes of a building can command a rent premium. Half of respondents believe green can charge higher rents compared with non-green buildings. For those buildings that aren't green or sustainable, 30 percent of respondents cited that these buildings are given a 'brown discount' – discounted rents to compensate for not being sustainable.
But more can be done. Whilst 40 percent of respondents have seen an increase in the number of green leases – landlord and tenant arrangements that encourage or even contractually dictate that there are standards around sustainability, the majority of contributors have yet to see green leases become a dominant feature of the market.
Construction
Looking at the construction sector, two-thirds of respondents say that the top priority for the sector to become more sustainable is through minimising waste, and around half of respondents see more resilient construction products, materials and components as a principal concern. Despite 55 percent of respondents reporting an increase in demand for recycled and reusable materials in the past year, 43 percent have yet to see a change.
With the construction sector responsible for around 40 percent of carbon each year, and to aid reducing the sector's carbon output respondents were asked about their operational and embodied carbon measurement practices.
Critically, 70 percent replied that there is no operational carbon measurement taking place in the lifecycle of their projects. Also, more than half of the respondents say that they don't measure embodied carbon and for those that do, less than 14 percent use it to select the materials they use in their project.
As the impact of climate change intensifies, companies are looking for solutions, such as International Construction Management Standards. Around 18 percent of respondents did say that if there was a standardised approach for measuring their carbon, they would use it, with the greatest appetite (over 30 percent) being seen in New Zealand, Singapore, and Philippines.
"More occupiers and investors look for buildings that contribute to reducing their carbon footprint."
Simon Rubinsohn, RICS Chief Economist, commented: "As countries strive to achieve net-zero, the rising awareness in how integral ESG goals are to our future is coming through in our survey, as more occupiers and investors look for buildings that contribute to reducing their carbon footprint.
"The data also shows the impact this demand is having on rents and lease terms with encouraging statistics coming through about how green buildings are achieving higher returns.
"Construction firms, who are at the forefront of dealing with some of the major consequences of climate change, still believe more can be done to achieve net-zero. It is clear from the feedback that respondents have a willingness to improve but currently only a third of respondents are measuring their operational carbon output. As material prices rise across the globe, and building supplies become scarcer firms are looking for new solutions that will help make a measurable impact when it comes to tackling climate change."
Image by Free-Photos