August 26, 2021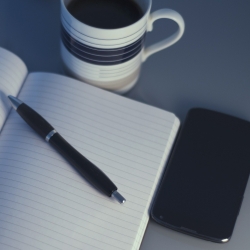 In its latest whitepaper, Cendex, part of XpertHR, claims that staff at over half (53 percent) of UK organisations are working additional unpaid hours every day. A quarter (24 percent) of employers put this down to the pandemic and its resultant uptick in remote working, as they believe working from home blurs the line between work life and home life.
When away from the office, the start and end of the working day is less defined, and almost a third (30 percent) of employers say this influences what time staff are clocking on and off. In some cases, people are starting the day early and finishing late and as a result, contributing to the belief of over two thirds (67 percent) of employers who say the traditional 9-5 working day is a thing of the past.
One in three (30 percent) UK organisations reported that staff are working an additional one to two hours a day, and worryingly over a fifth (21 percent) said their staff work between three and five hours extra each day. Only a third (33 percent) said their staff were not working any additional unpaid hours. This could pose a problem for organisations as overworking to such an extent will likely result in burnout and impact negatively on employee wellbeing.
"The line between work life and home life is now blurred, resulting in a spike in working unscheduled hours." 
The traditional 9-5 day is being replaced by a culture of fluid and flexible working. To help guide businesses through this change, HR professionals must adapt their HR strategies and tailor them to the evolving needs of their employees.
Scott Walker, Managing Director at Cendex comments: "Remote working has grown in popularity over the last year and while it's a perfect fit for some, this data has shone light on a major pitfall of the initiative. In the past, employees often took their work home with them, but throughout the pandemic and now as we head towards a hybrid-work future, it's really coming to the fore. The line between work life and home life is now blurred, resulting in a spike in working unscheduled hours. This will no doubt impact not only individuals' wellbeing, but their performance and productivity at work too.
"For many, a more flexible approach to work is a welcome change. It gives working parents the chance to fit their work schedule around childcare and adjusted starting and finishing times could enable commuters to avoid peak travel times. If the demand is there, HR and reward professionals must address it and be reactive in their building of benefit packages."
Read the whitepaper here.
Image by Edar