August 25, 2021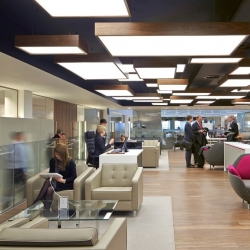 The CFO and Finance Director role is undergoing rapid change. Not only are they required to manage the traditional priorities of the job, but they must now also juggle a wide array of operational, transactional and commercial responsibilities. With added pressure from clients because of Covid-19 and a rapidly evolving workplace, the role is increasingly hard to navigate. To gain a deeper insight into this and the evolution and future planning of a department that is central to the success of modern businesses, Totum recently surveyed CFOs and Finance Directors from among UK headquartered legal firms with annual revenue of £20m or more.
The results make for interesting reading. To begin with, we found that the top priority for over half of survey respondents over the next two years is to invest in technology. In fact, 79 percent of respondent firms are planning to upgrade their PMS and a further 87 percent are planning more widespread technology investments.
The findings also point to investment in new technology. In particular, nearly a third are looking at robotics and artificial intelligence (currently used by just 5 percent) and 57 percent plan to invest in pricing tools (currently used by only 31 percent).
Finance Directors and CFOs are also looking to increase the commercial and strategic expertise available to their teams. Specifically, almost two thirds of CFOs/FDs headquartered in the UK want to recruit for new roles in finance business partnering, pricing and business analysis.
However, that is not to say that the traditional functions of the role are being overlooked. Maintaining cash flow and improving profitability, reducing lock up days, improving working capital processes and educating fee earners in financial hygiene all feature in the top five priorities of those surveyed.
The burden of leadership
When it comes to many professional and business services – and certainly in the legal sector as we have found – the modern finance function is significant both in its size and influence on the wider firm.
Indeed, our research suggests that a broad range of finance roles require a wealth of operational, transactional and commercial expertise. Equally, at leadership level, the CFO is a board-level decision maker that inputs into all aspects of the firm's strategic direction.
But having such a diverse and evolving finance role can of course create an abundance of challenges for CFOs/FDs to navigate. Strikingly, our research found that the top two challenges faced by the function are increased pressure from clients to reduce fees (76 percent) and the economic impact of the pandemic (42 percent).
Alongside this, CFOs and FDs also face increased competition when hiring new staff. In fact, more than a quarter of those surveyed are concerned about competitors poaching existing team members – and this in a function which is traditionally perceived to be among the most stable of roles.
Competition for top talent in finance functions is also likely to be exacerbated by many firms planning for growth. Indeed, a third of respondent firms intend to increase their headcount in an existing finance function in the next two years, with 9 percent planning as much as a 16-20 percent increase in the next year alone. A further 13 percent are planning to put a new team into the function.
Never let a good crisis go to waste
When asked about the biggest impacts of Covid-19, respondents drew attention to managing staff wellbeing, adjusting to remote working and motivating the team – familiar issues to most business and workplace leaders over the last 18 months.
But perhaps most interestingly, many respondents think that Covid has had positive impacts too. In particular, 44 percent think it has had a positive impact on billing. Moreover, respondent firms across all revenue brackets are looking at implementing some form of hybrid working going forward.
So as CFOs and Finance Directors look to the future, yes they must continue to balance the traditional remits of the function with an ever-widening commercial remit underpinned by technology. But as much as that can bring a range of challenges and uncertainties, the one thing that seems more certain is that the role of the CFO and FDs will continue play an increasingly vital part in driving firm-wide business success and growth.
Image: Award winning offices of PwC at 1 Embankment Place.