December 3, 2013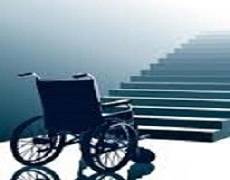 Six of the top professional institutions that represent architects, town planners, surveyors, engineers and facilities managers have committed to improving accessibility for the country's 12 million disabled people. To mark International Day of People with Disabilities, built environment institutions, including the Royal Institution of British Architects (RIBA), the British Institution of Facilities Managers (BIFM) and Royal Institution of Chartered Surveyors (RICS), have signed up to the Built Environment Professional Education Project; to  change the curriculum so inclusive design becomes a requirement of all built environment accredited courses at universities and colleges. The aim is to have nearly one third of all built environment professionals proficient in inclusive design within 10 years. 
The success of London 2012 'the most accessible Games ever' has stimulated a drive to ensure that all buildings, places and spaces are designed inclusively in future.  The project, which also includes the Institution of Civil Engineers and The Royal Town Planning Institute, is being funded by Department for Work and Pensions, Greater London Authority and Department for Business, Innovation and Skills.
Analysis following the Games shows that 59 per cent of disabled visitors were positive about overall access in London with 55 per cent positive about accessible facilities in public areas.  Nationally studies highlight the buildings where disabled people have the most difficulties with accessibility; shops (54%), hospitals (34%) and bars and restaurants (23%).
Minister of State for Disabled People, Mike Penning said: "Last year's Paralympics truly captivated the hearts of the nation and have undoubtedly helped shift attitudes and perceptions towards disabled people.
"That also included recognising that disabled people should be able to have the same access to buildings and sporting stadiums as everyone else – which we saw with the award-winning Olympic Stadium where so many memories were made.
"I want to see the architects and planners of the future be able to put accessibility at the heart of their designs – and I'll be working with professional bodies and academics to make that happen."