February 2, 2022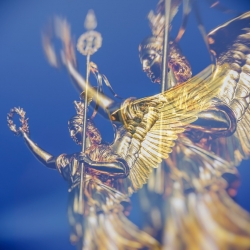 Entering the third year of a pandemic, more professionals responsible for business ethics and compliance worldwide say that their ethical culture is more potent as a result of the COVID-19 pandemic, according to the latest annual Ethics and Compliance Program Effectiveness Report from LRN. But, while values and ethics helped sustain companies during the pandemic, new areas of concern have emerged. And, there is a significant gap between companies with high-impact ethics and compliance (E&C) programs and those with low-impact ones. The top-ranked programs were proactive, utilised available resources, and made their programs more accessible to employees. High performing organisations also scored 27 percentage points higher than low-performing ones when it came to weathering COVID.
The report, titled The 2022 Ethics & Compliance Program Effectiveness Report: Rising to the Challenges of the New Normal (registration) comes from a survey of nearly 1,200 ethics, compliance, and legal executives and other professionals at companies from around the world. Most of the participants are from organizations with more than 1,000 employees. The annual report provides a benchmark to evaluate E&C programs.
Here are some of the key takeaways:
82 percent of the executives and experts we surveyed reported that their ethical culture is stronger as a result of their experience with coping with the COVID-19 crisis
78 percent of respondents reported that their firms relied upon company values rather than rules and procedures to weather the COVID crisis
83 percent reported that ethics and compliance considerations played an important role in shaping their organization's response to COVID-19
66 percent of respondents said senior leaders integrated ethics and compliance considerations into their decision-making during the crisis
64 percent reported their executive leadership communicated candidly about challenges facing the organization
High-ranking E&C programs had nearly three times more engagement from the Board of Directors in supporting ethics and compliance
Several areas of weakness or opportunity emerged during the pandemic for E&C programs:
Only 40 percent indicated their E&C team, in the face of the pandemic, strengthened risk controls in critical areas such as cybersecurity, privacy, and donations of critical equipment or third-party compliance (that's down 5 percentage points from last year)
Only 35 percent reported their firms simplified or modified compliance procedures to meet the new challenges (also down 5 percentage points from last year)
Just 25 percent reported their organizations are using mobile devices to deliver E&C training
This 2022 report comes on the heels of a two-part publication for the 2021 Ethics & Compliance Program Effectiveness Report. Part one, Meeting the COVID-19 Challenge and a part two, Leading the Way: How Boards of Directors Can Engage in Ethics and Compliance, helped to set the baseline for E&C program effectiveness at the outset of the pandemic and the impact boards have on shaping direction.
Image by Couleur – the angel atop The Victory Column in Berlin