June 14, 2017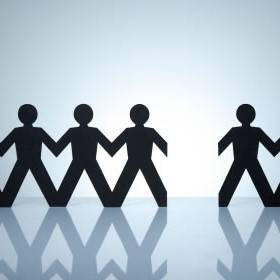 An increasing number of workers are taking on caring responsibilities, be this for children, elderly relatives or other dependents, and it's becoming a major cause of workforce absence, claims new research. According to data released by group risk industry body GRiD, for 61 percent of employers these issues are a main cause of short-term absence (less than 4 weeks); for 49 percent of employers these issues are a main cause of mid-term absence (4 weeks to 6 months) and for 43 percent of employers these issues are a main cause of long-term absence (in excess of 6 months). They can also be a contributory factor in the development of mental illness or the deterioration of mental health. Indeed, mental ill-health is another major cause of absence, due to the knock-on effects of stress and deteriorating mental health that results in more absence. In terms of what employers are doing to reduce absence and improve attendance, flexible working comes out as the top-rated solution, with 36 percent of employers citing this as one of the measures they have put in place to minimise absence.
Absence Management expert Adrian Lewis welcomed the research, saying: "Economic challenges mean that families often cannot afford to stay at home to care for their loved ones, so juggling work and caring responsibilities is becoming increasingly common.  Better absence recording systems like Activ Absence mean that businesses are now able to identify the reasons for absence, and therefore identify the impact that caring responsibilities and mental illness is having on sickness absence rates.
"The good news is that businesses are reporting flexible working as part of the solution – often the same software that records and manages absence can also be used to improve the visibility of flexible workers.  However, there are other issues involved in supporting carers which software cannot fix – and that is where group-risk add-ons can be of real value."
Katharine Moxham, spokesperson for GRiD said, "Employers know they need to address this issue, and flexible working is a good starting point, but it doesn't go far enough for many. Employers may be at a loss as to what else they can do, and the solutions are far from simple.
"The good news is that there is a wealth of support available within group risk products (employer-sponsored life assurance, income protection and critical illness). This can include specific support for carers, access to advice, fast-track access to counselling and signposting to support groups."