March 8, 2022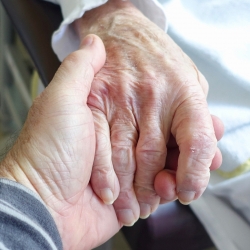 Nearly six out of ten women (58 percent) say caring responsibilities have stopped them applying for promotion or a new job, and one in five (19 percent) have left a job because it was too hard to balance work and care, according to wide-ranging research by Ipsos and Business in the Community (BITC). Whilst 35 percent of all adults, and 44 percent per cent of working adults, have caring responsibilities, the research found that they are not spread equally. Women account for 85 percent of sole carers for children and 65 percent of sole carers for older adults. More people from ethnic minority backgrounds (42 percent) have caring responsibilities than from white backgrounds.
Ipsos and BITC interviewed a representative sample of 5,444 people across the UK to better understand contemporary attitudes and experiences around combining paid work and care. Although 94 percent agreed that caring responsibilities should be spread equally, 52 percent of women who are joint carers say they do more than their fair share—with only 30 percent of men admitting they do less.
Only 27 percent of people believe men and women are treated equally in the workplace and one in five men (20 percent) said caring had stopped them from applying for promotion or a new job, compared to the much higher percentage for women.
The impact of caring responsibilities on workplace progression is greatest on women, who are twice as likely than men to work part-time, and on lower-paid workers and shift workers, who find it more difficult to take time off during the day at short notice.
More than 50 percent of people would not feel comfortable asking to work flexibly when applying for a job
People from Black, Asian, Mixed Race or other ethnically diverse groups are disproportionately affected, with one in two (50 percent) who have caring responsibilities saying they had been unable to pursue certain jobs or promotions because of this. One in three (32 percent) have left or considered leaving a job due to a lack of flexibility, compared with around one in five (21 percent) white people.
Despite the focus on more flexible working during the pandemic, more than 50 percent of people would not feel comfortable asking to work flexibly when applying for a job and 43 percent say there is still a stigma around the subject. More than one in three respondents (35 percent) believe flexible working blocks career progression, with fewer than one in five (17 percent) having asked their employer to work flexibly. The research suggests that employers may not always share these attitudes – 80 percent of people who made formal flexible working requests had them accepted.
Three out of four people (75 percent) earning £26,000 a year or more said they felt supported by their employer in managing caring responsibilities for children, but that dropped to 50 percent for those earning less. More than one in four (28 percent) of those working shifts said they did not feel supported by their employer, compared to 10 percent of those working regular office hours.
Women make up over half of the lone carers for all groups, including 85 percent of lone carers for children, 54 percent of lone carers for working age adults, and 65 percent of lone carers for older adults. People who care for older adults (68 percent) are less likely to feel supported than those with childcare responsibilities (78 percent) or caring for working age adults (77 percent). 8 percent of carers identify themselves as 'sandwich carers', looking after both children and older adults at the same time.
Almost half (46 percent) of current workers have had childcare responsibilities come up 'during the working day' and 52 percent of women, compared to 42 percent of men, say their day job has been interrupted because of this. More than one in three women (37 percent) said other caring responsibilities had come up, compared to 31 percent of men.
There is strong support for employers to take the lead and 70 percent of carers believe that business and government leaders need to increase their commitment to supporting gender equality in the workplace. Employers should do more to support flexible working by providing information on the type of options available – 67 percent said this was among the most convincing ways of demonstrating their commitment – and how their culture supports this.
But the focus should be on educating women and men about how they can balance work and caring responsibilities; at present, more men (22 percent) than women (15 percent) did not feel supported at work, and 57 percent agree that men are less likely to be supported at work with their childcare responsibilities. Among those who agreed that men are less likely to be supported with childcare, priorities for improvements included flexible working being promoted to men and women (70 percent), challenging the stigma around male care givers (46 percent), and offering longer paid time off for new fathers (36 percent).
The research project by Ipsos and BITC is one of the largest of its kind in recent years, combining extensive quantitative research with focus groups to gain more detailed insight. BITC has launched a 'Who Cares?' campaign, calling on employers and policy makers to transform the way they think about combining paid work and care, including equal parental leave for birth and non-birth parents. Their four key recommendations for employers are:
Consider caring the norm, not the exception
Champion equitable access to care for all genders in your policies
Foster a culture that supports men to care
Target men for flexible working