January 8, 2018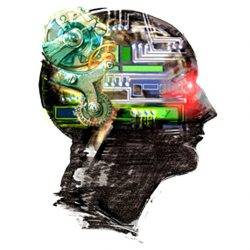 The Chinese government is preparing to build a technology park in Beijing dedicated to research into artificial intelligence, according to the Chinese news agency Xinhua and Reuters. The scale of the development can be gauged by the level of investment – some $2.12 billion (13.8 billion yuan) to build the park, located in west Beijing. The park is also forecast to generate revenues of $7.7 billion (50 billion yuan) a year from the 400 enterprises that are expected to be housed there. Zhongguancun Development Group, the developer of the project, will look to partner with foreign universities and build a "national-level" AI lab in the area, according to the reports.
China aims to grow the local artificial intelligence industry to over 150 billion yuan by 2020 and 400 billion yuan by 2025, according to the state government. Locally, China has unveiled a series of plans to bolster talent, investment and research in AI, urging private, public and military firms to cooperate on national AI goals in a development roadmap released in 2017. The country's burgeoning AI industry has also attracted foreign firms. Recently, Alphabet Inc's Google announced it would launch a Beijing-based AI research team, targeting local research talent, even though the U.S. firm's search engine remains blocked behind China's firewall.
The new AI park will focus on attracting enterprises that work on big-data, biometric identification, deep learning and cloud computing, the Xinhua report said.
In December, the artificial intelligence ambitions of China were the subject of a detailed three-year action plan. The country's Ministry of Industry and Information Technology published a document on how to foster the development of artificial intelligence from 2018 to 2020. The developments have been covered in an MIT report from October 2017.
Image: By Alejandro Zorrilal Cruz [Public domain], via Wikimedia Commons