May 20, 2015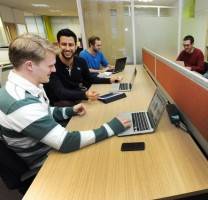 In the wake of the Smarter Working West Midlands project, which encouraged SMEs to try co-working for free, it is increasingly apparent the nation's small businesses are prepared to embrace alternative office space options. Both serviced offices and desk-rental can offer the flexibility a long-term office lease often cannot because they involve rental agreements that may work monthly or quarterly, while a traditional lease will generally require a commitment of several years. Desk rental also offers a chance of skill-sharing, collaborative work and networking. In fact this was the key benefit for many businesses participating in Smarter Working West Midlands. For startups the ability to expand, contract or even relocate office can be invaluable. It's this flexibility which allows them to mould a space to their brand and make the office feel like a true home.
According to Henry Jerwood, business advisor at Smarter Working West Midlands: "The Innovation Birmingham Campus has a focus on high-tech businesses and holds relevant networking sessions and workshops, which attract businesses, and they then benefit from the facilities available; leading to interaction between companies in a similar situation."
The cost factor
While serviced space can offer the flexibility small businesses need, the premium nature of such spaces means they can come at a considerable price. For example, according to recent data the average price for a desk in a serviced office is £512 in London while a desk in either a shared office or desk-rental centre costs only £432.
These savings can be considerable for a small business willing to sacrifice the premium packages of serviced offices for a more nuts-and-bolts desk rental experience. It is, however, worth noting a traditional leased property generally remains the most cost effective means of renting an office.
What next?
So what next for the startup office space market? Although, perhaps the most pertinent question should be where next? While desk rental is something strongly associated with creative hubs in central London the success of the West Midlands-based scheme, with centres in Shipston-on-Stour and Telford as well as Birmingham, demonstrates the trend is spreading across the UK.
There are increasing numbers of these workspaces popping up all over the country, in all sorts of premises. Take the Wellingborough Hatchery for example: This once-empty floor of the Wellingborough Library has been converted into a desk rental scheme, supported by the Northamptonshire Enterprise Hub, aimed at supplying cost-effective, flexible office space to SMEs in the area.
All this shows a healthy appetite for desk space as a viable alternative to traditional and serviced space across the country as a whole. While record numbers of businesses are being set up across the country, the desk rental market in the UK should continue to grow in the upcoming years.
________________________________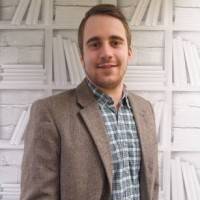 Peter Ames is Product Manager at Office Genie.