November 25, 2019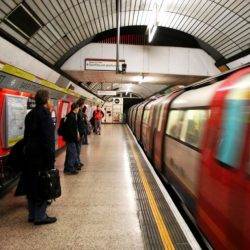 Commuting, difficult colleagues and archaic tech are among the UK's biggest office gripes, according to new research from Village Hotel Club. The study, which explores what makes UK workers tick and what ticks them off, also uncovered what benefits workers want to see most, with flexible working topping the list.
The survey of more than 2,500 Brits claims that more than half of us feel that it would be beneficial to work from somewhere other than our usual office (54 percent) and would even like to choose where we work from each day (52 percent). What's more, over a third (36 percent) of Brits admitted that they would work more efficiently if they didn't have to go into their office to avoid commuting altogether.
The research also revealed the importance of our work environment, with nine in ten (90 percent) agreeing that it was important or very important for their productivity, work satisfaction, and overall wellbeing.
A third (33 percent) said they prefer to host important meetings outside of their usual workplace, with almost a quarter (24 percent) admitting that they are embarrassed by their current workspace. Almost half (48 percent) wished that they had better facilities, whilst 47 percent said they would like to have a more inspiring workspace.
Office Frustrations
1. The commute (14 percent)
2. Slow or outdated technology (14 percent)
3. Sitting with people you don't like (14 percent)
4. Not having enough space (9 percent)
5. Lack of attention to employee wellbeing (e.g. having to eat lunch at their desk) (7 percent)
Office Wishlist
1. Flexible working (44 percent)
2. Better Technology (42 percent)
3. Free refreshments (36 percent)
4. Remote working days (24 percent)
5. More space (16 percent)