November 25, 2019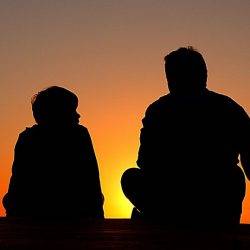 The working world has changed almost beyond recognition over the past half century. Historically, employers had to fulfill two criteria to attract the best talent: be large or have a well-known brand and pay well. Of course, priorities have shifted. Growing demand from staff for a healthier work/life balance including for the country's working carers has resulted in flatter hierarchies and a more relaxed atmosphere, even in the largest firms.
The mental health revolution has recently led to further radical change, with huge companies like Barclays and Royal Mail recently signing a pact to provide additional support for their staff in this area.
Today, those driving the "workplace revolution" are calling for a four-day working week and insist on flexible working arrangements. The pace of change has been impressive and will likely continue long into the future.
However, research commissioned by WeMa Care suggests that a significant cohort of staff are falling through the cracks: informal carers – individuals who provide some form of unpaid care to a friend or family member.
What does this mean for UK business?
In the survey of more than 2,000 UK employees has revealed that informal carers make up a fifth (18 percent) of the working population. Of course, this is not problematic in and of itself. For many carers, looking after loved ones is a normal aspect of life that is richly rewarding, enhancing one's relationships.
However, the data revealed two other trends that draws attention to the potential burden informal carers face. Firstly, the majority (50 percent) of those asked said that caring interfered with their working life. And secondly, 49 percent admitted that they use sick days as an excuse to avoid work in order to provide care for a loved one.
Being a working carer creates a significant burden that is also leading to issues in the workplace
Thus, for the individuals concerned, being a working carer therefore creates a significant burden that is also leading to issues in the workplace. Consequently, colleague relations, staff retention and their general mental health, could all deteriorate.
Perhaps unsurprisingly, these trends are likely to impact companies' productivity. UK business suffers a £70 billion loss each year, due to sick days, and the narrative surrounding that issue is now beginning to catch up with the economics. Therefore, it is within most firms' interest, as well as moral duty, to provide sufficient mental health support.
For prudent businesses, understanding the scale of productivity loss due to working carer absenteeism and stress is an important next step. Not least because a massive 88 percent of organisations currently offer no formal support for the working carers.
Given that most companies have been unaware of the number of employees who also act as informal carers for so long, it will be difficult to know where to start. However, steps can be taken to offer informal carers some long-overdue support.
Opening up a conversation with colleagues and between staff and management is a vital first step to reducing their emotional burden. As with mental health, being able to talk about one's difficulties is often half the battle to overcoming it. Only through such conversations, can the needs of informal carers be understood and addressed.