September 24, 2021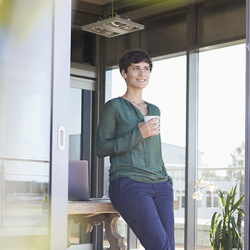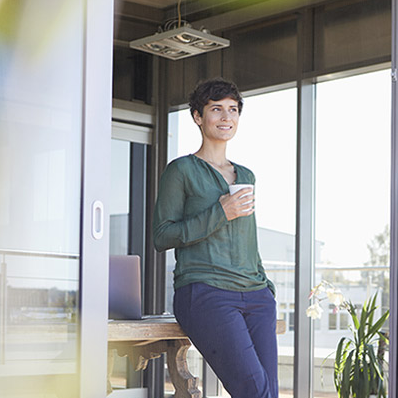 Eighteen months since nationwide shutdowns, the global surge in COVID-19 cases is exacerbating the onset of virtual fatigue for many employees according to JLL. The new "How Regenerative Workplaces Can Restore Employee Wellbeing" report explores opportunities for companies to redefine what employee wellbeing looks like and achieve organisational resilience through the physical workplace.
In surveying more than 3,300 office workers across 10 countries, JLL assessed employees' state of mind over the last nine months to understand employee sentiments and identify their expectations for health and wellbeing in the months ahead. As employees transition from being fully remote to a post-pandemic future that includes a return to the office, JLL's findings claim that workers are asking for workplaces that address mental, social and physical wellbeing.
The 'Great Resignation' continues
Despite the initial widespread positive feelings toward the flexibility that work-from-home provided, employees are now experiencing increased feelings of virtual fatigue and burnout – with one-third of workers expressing their feelings of disenchantment. Further, as employees struggle to establish healthy boundaries between their professional and personal lives, the research claims 36 percent feel a lack of energy while working today and struggle to remain motivated and engaged in their job.
"With work and life happening in the same space today, workers are missing the clear boundaries that the office provides," said JLL's Global Chief Human Resources Officer Mary Bilbrey. "Prolonged remote work has also created an urgency among employees for real, human interactions. Our latest research finds that the majority of employees feel disconnected from their work community and are anxious to recapture strong work and personal relationships with their colleagues."
Employees' expectations of wellbeing support are shifting
With long-lasting homeworking taking a heavy social and mental toll, workers are looking to companies to support their holistic wellbeing in the workplace. Relaxation spaces, healthy food services and outdoor spaces, for example, top the list in terms of what employees want; yet, currently only 17 percent of people actually have access to relaxation spaces, 19 percent have access to healthy food services and 25 percent have access to outdoor spaces.
"With work and life happening in the same space today, workers are missing the clear boundaries that the office provides"
Further, with one-third of the workforce lacking access to any health amenities today, there's a huge opportunity for employers to address this need by implementing services that promote wellbeing, such as conducting nutrition workshops, providing bike storage to promote exercise, offering mediation resources or making healthy food options available.
Providing easier access to health amenities, however, won't make an impact on employees' overall wellbeing if they don't have the time to use them. With one-third of employees today feeling held back by a lack of energy and time to adopt healthy routines, companies have the opportunity to help their workers carve out time during the workday to focus on self-care.
Image:JLL