May 2, 2013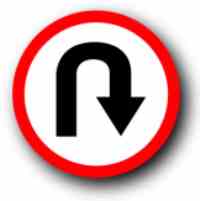 How the world turns. It doesn't seem that long ago that companies were developing policies to minimise the amount of time people spent on their own mobile devices at work. Now, according to a new study from Gartner, they are starting to insist on it. According to the report, half of all US employers will require staff to supply their own devices for work use by 2017. The shift in approach seems to be a direct consequence of mass market acceptance of Bring Your Own Device (BYOD) with the number of employees using mobile applications at work set to double by 2015. The US, along with countries such as India, China and Brazil, continues to lead the way with twice as many firms adopting the practice as in Europe.
Despite the general worldwide surge in adoption of BYOD, many European businesses are failing to appreciate the benefits of allowing employees to bring their own device to work, according to the report. While nearly 40 per cent of CIOs say they expect to stop furnishing corporate-owned devices like smartphones, laptops, and tablets in the next three years, only 22 per cent of the decision-makers surveyed said they felt there was a strong business case in favour of BYOD policies.
According to the report, firms will also reduce the subsidies and reimbursements they currently provide to employees as part of formal BYOD policies. Employees will be expected to provide devices with employers covering some or all of its usage costs.
The shift in approach not only recognises the fact that companies were fighting a losing battle in the first place, but also that they have grown increasingly aware of the wider benefits to the business including lower costs and greater employee satisfaction. However concerns remain about the security of such schemes, especially for those that share data in The Cloud, according to Gartner.