August 25, 2022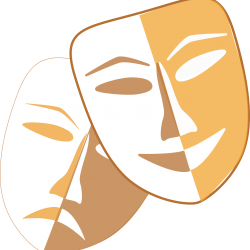 A new survey from Qualtrics claims that workers have mixed views on the impact of the pandemic on company culture. Half of European employees felt the pandemic had a positive impact on company culture – according to employees in France (50 percent), Germany (48 percent) and the UK (62 percent). Those who experienced positive changes to company culture in the last two years, cited this as being a result of an increase in open and honest communication from the business and feeling heard by the organisation. In fact, over half of workers across all markets say receiving increased communication from the company has been important (FR: 55 percent, DE: 56 percent, UK: 59 percent).
In addition, having managers who are effective listeners (FR: 51 percent, DE: 50 percent, UK: 59 percent) and care for them personally (FR: 47 percent, DE: 48 percent, UK: 56 percent) are also essential drivers towards a positive working culture. During the pandemic, companies could not rely on employees being physically together to gather information. Instead, many companies moved to communication via digital channels to keep teams informed, the increased communication, listening and the empathy shown has resonated well with employees.
However, there are areas where more work needs to be done and employers should be mindful that employees face challenges. While businesses have done what they can to build a positive culture in a hybrid working environment, it can be difficult to keep this connection. Organisations should use opportunities to be together in person to boost morale and a sense of belonging.
In fact, when asked about the negative changes to company culture that have resulted since the pandemic, employees cited more division among co-workers (FR: 15 percent, DE: 15 percent, UK: 11 percent) and low employee morale as the top concerns, with low employee morale felt by more people in the UK (19 percent) than in France (10 percent) and Germany (12 percent).
With less than a fifth believing they have gained a better work/life balance in the last two years (FR: 18 percent, DE: 15 percent, UK: 19 percent) and some feeling there is no more concern for employee wellbeing (FR: 20 percent, DE: 18 percent, UK: 17 percent), organisations have work to do to retain talent. Leaders must explore how to keep employees engaged, for example this may be working flexibly over a four-day work week or trialling other options, the key is to open discussion with employees and receive and act on feedback.
Finally, the poll suggests that over half of respondents agreeing that work gives a feeling of personal accomplishment (FR: 54 percent, DE: 51 percent, UK: 58 percent). From this it's clear that focusing on creating an employee experience that helps employees feel valued, adequately challenged and supported is critical to boosting morale and further nurturing great company cultures.