June 13, 2013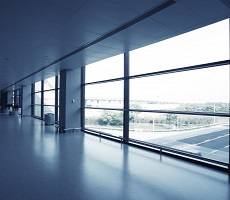 Facilities and property managers worldwide are being asked to help shape a 'Strategic Facilities Management Guidance Note'. Once established, the note – spearheaded by a RICS-led working group – aims to help drive professionalism and enable benchmarking across the sector by creating greater consistency in the delivery of FM services. The guidance forms a key part of RICS' wider campaign to improve understanding and recognition from businesses for the performance efficiencies that strategic FM can deliver. The call for global feedback follows RICS' initial UK consultation last year which has resulted in the publication of the draft guidance, 'Managing facilities to enhance organisational performance'.
This guidance provides practitioners with operational pointers to best practice in the management of facilities while exploring the depth of the facilities management discipline and the advantages to organisations which position the facilities role appropriately within their corporate structures.
The development of the note is being led by RICS' Strategic Guidance Working Group, which includes representatives from both the British Institute of Facilities Management (BIFM) and CoreNet Global's UK Chapter. The FMA and CIBSE have also said they will contribute during the consultation, along with other international organisations.
Johnny Dunford, Global Commercial Property Director at RICS said: "There is an appetite from the property sector and RICS membership to have strategic guidance for facilities managers, which our note will seek to address. We have received a good level of response from the sector in the UK and look forward to hearing the views of global FM practitioners.
"The involvement of all other industry bodies is testament to the relevance of the guidance in terms of the sector's future success as a strategic discipline. Moreover, this pan-industry organisational unity will enhance the awareness and eventual use of the guidance."
Gareth Tancred, Chief Executive Officer, British Institute of Facilities Management said: "Working together with key partners across the built environment is an essential part of our strategy; building awareness of the strategic importance of facilities management and the best practice principles that govern it.
"This guidance note will be an important resource for property professionals to access and utilise when undertaking facilities management activities, to ensure understanding and insight. Those whose roles require expert facilities management knowledge can also look to our qualifications suite for formal qualifications in facilities management."
Steve Probert, President of CoreNet Global's UK Chapter, said: "Developing this note is an important move for the industry, giving the strategic element of facilities management greater importance and helping to share best practice. We're hoping that as many organisations as possible will contribute to the consultation."
The Guidance Notes, provisionally titled 'Managing facilities to enhance organisational performance' is open for consultation until 8 July.