July 21, 2022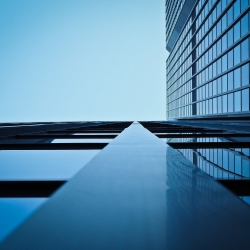 Resistance to change and lack of resources are holding back real estate firms on digital transformation, a new report [registration] claims. The study involved more than 175 innovation leads in corporate real estate organisations at locations worldwide, including British Land, JLL, Cushman & Wakefield and Buro Happold. Authored by Swedish PropTech academic Olli Vigren, the report sets out to explain why the sector has fallen behind other industries in adopting new technology.
The study was conducted in collaboration with recruitment firm Cherry Pick People and Unissu, a global PropTech procurement platform. It focuses on the need to overcome management intransigence, to prioritise cultural change and to invest in digital transformation.
Based on a survey of innovation leads as well as one-to-one interviews, the findings underline how much further the sector has to go on digital transformation.
Barely half of survey respondents were actually hired to manage innovation. The other half are employed in another capacity.
The majority (57 percent) spend less than half of their time on innovation.
Most innovation teams (71 percent) are tiny, comprising five or fewer people.
And there seems to be little consistency about what an innovation role should be. Between them, the 176 respondents had 139 different job titles.
This comment from Buro Happold's Chief Technology Officer, Alain Waha, is typical of feedback from respondents: "What is incredible about our industry is the level of naivety and unwillingness to go and look at other industries who had to figure this out 20 or 30 years ago." Another interviewee, Chris Marriott, CEO of Savills, South East Asia, said digital transformation needed to be driven "top down and bottom up", adding: "Everyone in the business must be the spotter of opportunities."
Nick Wright, Head of Digital Sales at CBRE, highlighted a shortage of the right kind of skills: "The industry is really challenged in this space right now with finding innovation leaders and change leaders and digital leads."
The report, titled Digital Transformation – Survive and Thrive, makes five recommendations for businesses in the sector and the individuals within them who have responsibility for innovation.
Make culture a priority in transformation
Ensure innovation leads have a full-time focus on innovation
Individuals and teams with responsibility for innovation should have titles that include innovation, change or transformation
Real estate businesses must evolve or be side-lined
Innovation leads need to lead
Their aim was to establish for the first time how effectively the industry is deploying new technology. This is believed to be the first attempt to understand these dynamics, and to provide benchmarking data and perceptions to help innovators understand their current position in the industry and their future prospects.