November 9, 2022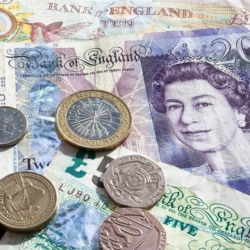 Workers are looking for new jobs, asking for extra shifts, or taking on side hustles to make ends meet as everyday expenses eat up a bigger chunk of their pay cheques. A new Qualtrics study claims that 77 percent of workers say it's harder to pay for their living expenses than it was a year ago. In the UK, inflation recently rose above 10 percent for the second time this year amid soaring food prices. Compounding the impact of the cost of living, many of the work-related expenses that were relieved by remote work, such as commute costs and full-time childcare, are returning as an increasing number of people head back to the office.
Rising costs are changing the employment landscape, and workers are taking steps to improve their financial standing by trimming their expenses, increasing their income, or both. Almost one in four (23 percent) working adults have cut their expenses by moving to an area with a lower cost of living, or are planning to do so.
In efforts to increase their take-home pay, 77 percent of employees see the opportunity to work overtime or extra shifts. Outside of their current job, 35 percent have looked for jobs with higher salaries, and 34 percent of workers have looked for a second job. An additional 15 percent of people plan to look for a second job, meaning nearly half of working Brits have considered holding multiple jobs to pay for their living expenses.
"It's no surprise that financial concerns are top of mind for the vast majority of employees," said Sarah Marrs, Qualtrics Director, EX Product Science. "It's therefore critical for business leaders to make sure they understand the role they can play in helping to alleviate some of these concerns. This will demonstrate they are mindful of their people's well-being, building loyalty amidst continuing retention challenges."
Parents are feeling the pressure even more – 82 percent of working parents say their pay isn't keeping up with costs as well as it was a year ago. Nearly half say they have looked for a new (44 percent) or second (44 percent) job. Parents are also nearly twice as likely to have moved to cheaper cities as employees without children.