November 9, 2022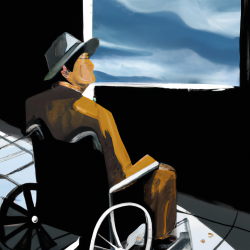 Non-disabled employees now earn around 17.2 percent more on average than disabled workers in 2022, an increase from the 16.5 percent disability pay gap last year, according to analysis published by the Trades Union Congress (TUC). The research suggests that the disability pay gap for 2022 was £2.05 an hour, or £3,731 per year for those working a 35-hour week. The pay gap starts at age 20 at 65 pence an hour and increases to a peak of £3.55 an hour, or £6,461 a year, for disabled workers aged 40 to 44.
Non-disabled men were found to be paid on average 35 percent more than disabled women, at £3.93 an hour, or £7,144 a year, and the highest pay gaps are in the South East at 22 percent or £2.78 an hour, and the West Midlands and the South West, which are both 17 percent or £2.20 an hour.
The biggest gap was in financial and industrial services, at 39 percent or £5.90 an hour, followed by agriculture, forestry and fishing (24 percent) and mining and quarrying and admin and support services (both 18 percent).
Additionally, disabled individuals were found to be twice as likely as non-disabled people to be unemployed, at 6.8 percent compared to 3.4 percent, and 10.9 percent of black and minority ethnic disabled people were unemployed compared to 2.8 percent of white non-disabled people.
The TUC stated that it written to women and equalities minister Kemi Badenoch to call for urgent action to address the disability pay gap, wanting mandatory reporting for all employers with more than 50 employees and businesses to produce action plans identifying the steps they will take to address any gaps identified.
Frances O'Grady, general secretary at the TUC, said: "Everybody deserves a fair chance to get a job with decent pay. Being disabled should not mean you're on a lower wage, or that you're excluded from the jobs market altogether. It's time to introduce mandatory disability pay gap reporting to shine a light on inequality at work. Without this, millions of disabled workers will be consigned to years of lower pay and in-work poverty."
Commenting on the report, Caroline Casey the Founder of the Valuable 500 said:
 "News today that the disability pay gap has widened is another disappointing example of the disenfranchisement of people with disabilities, who make up 22 percent of the UK population. Time and again, this minority is left behind, and this is true not only in the UK but around the world. People with disabilities are persistently underpaid for the same work as their non-disabled counterparts – and disabled individuals were also found to be twice as likely as non-disabled people to be unemployed.
Today's findings point to a depressing stagnation of progress that businesses must rectify in all of the countries in which they operate. We need people with disabilities in leadership positions in the workplace, and equal pay opportunities throughout the hierarchy – as prominent as this community is, it remains largely unseen, underpaid or unemployed, but business holds the key to changing the employment landscape for the better."