October 11, 2016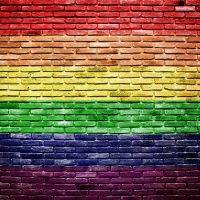 Today is Coming Out Day and as part of a greater drive for diversity, the Royal Institution of Chartered Surveyors (RICS) has launched a new digital hub designed to help its members create more inclusive workforces. To underscore the need for greater diversity, RICS cites a 2015 survey carried out by the Architects' Journal, just 16 percent of gay employees believe the industry is inclusive of LGBT workers, up to a third feel that their sexuality creates barriers to career progression and 85 percent claim to have encountered homophobia at least once during their careers.
The launch of the RICS Diversity Hub is also claimed to be a direct response to a YouGov survey, commissioned by RICS, which found that 11 percent of senior decision-makers at British SMEs in the built environment sector would describe their workplace as "difficult" for LGBT people, with 13 percent saying this group were not supported in their workplace. The RICS survey also flagged up wider industry diversity issues with a fifth (20 percent) of respondents agreeing SMEs cannot afford to invest in diversity, whilst a similar number agreed that providing flexible working arrangements can prove costly.
The new online portal is designed to encourage knowledge sharing and provide practical advice to members and external bodies on how best to embed diversity and inclusion principles in their workplace. In addition, the hub will encourage members to sign up to the RICS Inclusive Employer Quality Mark (IEQM). This scheme aims to make the land, property and construction sector more inclusive and diverse, giving those who sign up a competitive advantage.
Sean Tompkins, chief executive of RICS, said: "Diversity within the workplace is no longer optional, it is something we must pursue if we are to stay competitive and attract the best talent. The quality mark puts RICS at the forefront of the profession by rewarding and sharing best practice, and recognising the work of firms of varying sizes who are working towards the creation of a fully inclusive workforce for our sector. I encourage other organisations from within and outside the sector to visit the RICS Diversity Hub and to sign up to the quality mark as a symbol of their commitment to workplace diversity."