September 6, 2022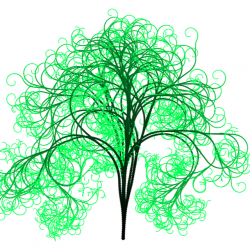 A net zero future hinges on the creation of the right digital infrastructure, although doubts remain about our preparedness, claims a new report from Princeton University's Andlinger Center for Energy and the Environment and Worley. The report, From Ambition to Reality: Measuring change in the race to deliver net zero is part of a series that the firm claims examines the infrastructure delivery challenge of reaching mid-century net-zero.
In this latest report, Worley and Princeton propose fifteen early warning indicators of change to how complex digital infrastructure is delivered. The report claims that using these indicators will give us time to remove obstacles, get back on course, and deliver faster, fairer, and more sustainable infrastructure.
The report outlines five different shifts in the way infrastructure is delivered, which it claims are necessary to meet the scale and speed of mid-century net zero shifts. One shift is to unlock the potential of digital technology. Using learnings from the COVID-19 vaccine rollout, prioritising critical actions can be achieved with a 'models, platforms, people' framework that ensures that we'll be ready to ramp up progress over the coming decades.
Creating partnerships is another shift. In this unprecedented era of net-zero infrastructure change, it is essential for business and education providers to collaborate with governments to craft learning pathways for new technologies and skills.
Building on the need for wider collaboration, Sue Brown, Executive Group Director, Sustainability for Worley said: "We developed the five shifts and the indicators of change to describe how the delivery of major industrial infrastructure needs to change to build the scale and enable the speed of delivery required to get to net zero by 2050. But project delivery practices need to have radically transformed by 2030 for us to have any chance. Indicators of collaboration are particularly important to track, as this will be the key to driving more transparency, better participation, and more inclusive outcomes," said Sue Brown, Executive Director, Sustainability at Worley.
The report's indicators of change are derived from the input of Worley and Princeton subject matter experts (SMEs) and other system players. A scoring system is presented which can be used to rank the gap in these indicators between where we currently are in 2022, and where we need to be by 2026 and by 2030 which is currently on "high" alert overall.
"Collaboration will be essential for us to make sufficient progress on our net-zero goals. The steps we need to take to move the needle on these early warning indicators are significant. But those steps become easier when we work together, and share learnings and successes from past projects." said Dr Clare Anderson, Director of Sustainability Performance at Worley.
Image by MagicTree