March 5, 2019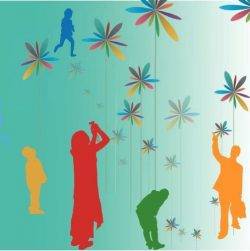 Digital technology can improve our lives but it also poses a major risk of widening social inequality and blocking opportunities for people without the skills to navigate the online world safely, according to a new OECD report. A mix of technical, emotional and social skills is a pre-condition for people to combine their digital and real lives in a balanced way, and to avoid the mental health problems and other risks linked to abuses of online technologies, the report says.
How's Life in the Digital Age? uses the 11 dimensions of the OECD's wellbeing framework to assess the risks and opportunities that people face in their experience of the Internet, mobile devices, big data and artificial intelligence across countries. The dimensions include income and wealth; jobs and earnings; health; education and skills; work-life balance; civic engagement and governance; social connections; environmental quality; personal security; housing; and subjective wellbeing.
Finland scores well. Its citizens reap many benefits from digitalisation and are relatively protected from its risks. Other comparatively strong performers include Canada, Switzerland, Norway, Korea, and New Zealand. Countries that combine low opportunities with high risks include Chile, Italy and Hungary while the United Kingdom and to a lesser extent Denmark, Sweden and the Netherlands enjoy high opportunities while at the same time facing high risks.
"Digital technologies have radically and rapidly changed the way we work, consume and communicate," said OECD Secretary-General Angel Gurría. "Ensuring this transformation also improves our wellbeing means addressing such issues as digital equality, literacy and security."
The ambivalence of how digital technology affects wellbeing extends across most dimensions, the report finds. For instance, while jobs are created in new technology sectors, others risk being destroyed by automation. And if teleworking allows people more flexibility in organising their professional and personal lives, constant connection to the office may increase people's worries about their work outside official hours.
While online interactions with friends and on social networks can be enjoyable and fulfilling, cyber-bullying, online harassment and hate speech have become serious social problems.
Making the best use of digital technologies without undermining the basic elements of human wellbeing requires a diverse set of cognitive and emotional skills. An example of such 'digital literacy' is the critical assessment needed to distinguish between high and low-quality information, while self-control over online involvement can prevent digital addiction.
The report argues that much can be achieved through public policies to mitigate risks, even in highly digitalised environments. As the country indicators reveal, broad internet access alone is not sufficient to seize properly the positive opportunities offered.
The report assesses opportunities and risks of the digital transformation across most OECD countries through a set of 33 indicators covering the wellbeing dimensions. The indicators include, for instance: wage returns to ICT skills; buying and selling goods and services online; digital resources in schools; individuals experiencing abuse of personal information; and jobs at risk of automation. The report adds, however, that the indicators are not comprehensive and further evidence and statistical gathering is required in order to deepen our understanding of how digitalisation is affecting our wellbeing.