October 6, 2021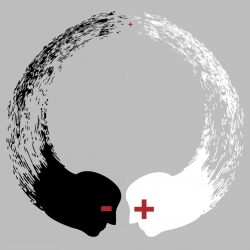 Future Forum, a consortium launched by Slack to help companies reimagine work in the new digital-first workplace, has released the latest findings from the Future Forum Pulse, a global study that claims a huge divide between executives and non-executives on returning to the office: "the Great Executive-Employee Disconnect."
The report claims that of those currently working remotely, executives are nearly three times more likely than employees to want to return to the office full-time. Overall, the vast majority (76 percent) of employees do not want to return to full-time office work. This dramatic divide between executive and employee preferences should raise the alarm, since most executives (66 percent) say they are designing their companies' "post-pandemic" workforce policies with little to no direct input from employees.
The Future Forum Pulse is published quarterly and is based on a survey of more than 10,000 knowledge workers in the U.S., Australia, France, Germany, Japan and the U.K. Data from the four Pulse reports released over the past year indicate that employees' desire for flexible work has remained consistent. A growing number of employees are willing to vote with their feet to retain this flexibility. Fifty-seven percent of knowledge workers are open to looking for a new job in the next year, up slightly from three months ago.
"The view of the office looks different from the top," said Brian Elliott, Executive Leader of the Future Forum. "While executives are banging down the door to get back to their corner offices, non-executive employees are demanding flexibility in where and when they work. Companies must do more to bridge this gap in order to attract and retain top talent."
What's driving the divide
The Future Forum Pulse highlights that more than two-thirds of executives (68 percent) want to work in the office most or all of the time. Of that group, 59 percent report that their company plans to bring employees back to the office for most or all of the workweek. This executive view on returning to the office contrasts sharply with employee preferences for flexibility: 76 percent want flexibility in where they work, and 93 percent want flexibility in when they work.
"The view of the office looks different from the top"
The divide between executives and employees is especially stark among those currently working fully remotely. Nearly half of all executives in this group (44 percent) want to work from the office every day, compared with 17 percent of employees (2.6x difference). Furthermore, 75 percent of executives currently working fully remotely say they want to work from the office three to five days a week, versus only 34 percent of employees.
There are several factors driving the disconnect between executives and employees:
• Divergent work experience: Executives report markedly higher job satisfaction (+62 percent) than non-executive employees, and the divide is growing wider. This past quarter, as some companies ordered employees back to the office, executives' overall satisfaction with their working environment rose 3 percent, while employee satisfaction dropped 5 percent.
• Confirmation bias: Two-thirds (66 percent) of executives report that their companies' post-pandemic planning conversations are happening primarily at the executive level, with little to no direct input from employees or consideration of their preferences.
• Opaque decision-making: While two-thirds of executives (66 percent) believe they're being "very transparent" regarding their post-pandemic policies, less than half of employees (42 percent) agree. Similarly, 81 percent of executives say that their company's leadership is "transparent about sharing new developments that affect the company," but only 58 percent of employees agree.
"Studies show that many executives are holding on to the remnants of the past and failing to see this as an inflection point in the workforce," said Ella Washington, an organisational psychologist and professor at Georgetown University's McDonough School of Business and the founder of Ellavate Solutions. "If employers don't pay attention and take action to re-create the best of what we've learned working virtually in the office and in hybrid work environments, then opportunities for inequity could skyrocket."
Image by John Hain