June 22, 2022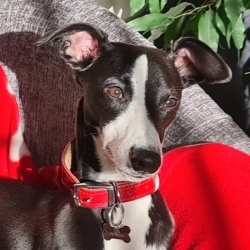 Businesses participating in 'Bring Your Dog To Work Day' on Friday 24 June should see it as an opportunity to open an honest and frank dialogue with their workforce about the benefits, challenges and feasibility of bringing dogs to work, says Dogs Trust. Britain saw a rise in dog ownership during the pandemic, particularly among younger people, aged 25-34. As more people return to their place of work, there are concerns among dog owners about what this means for their dogs, who have become used to them working from home over the last couple of years.
Dogs Trust's National Dog Survey – the biggest ever survey of dog owners, with over 350,000 respondents – revealed owners' concerns about care after they returned to work. Over a third of respondents were working from home at the time and 55,000 said that, ideally, they would like to take their dogs to work, but that their employers wouldn't allow it. Many others had to rely on families and friends or had to pop home in their lunch hours to see their dogs.
In response to this research, the UK's largest dog welfare charity created the Dog Friendly Workplaces programme, for organisations that want to support their dog-owning employees and offer an additional incentive to prospective employees in a buoyant job market.
Dog Friendly Workplaces will help ensure dog welfare by supporting organisations to create a dog-friendly environment which will benefit not only staff with dogs, but also clients, customers and visitors. The programme offers regular live webinars, training, and tips for dogs going into workplaces or while at home to make sure that 'working with your dog' is a positive experience for dogs, owners and their colleagues.
Rachel Casey, Director of Canine Behaviour & Research at Dogs Trust said:  "Now that we have more dogs in this country than ever before, businesses are starting to give serious consideration to how they can support their dog-owning workforce. Bring Your Dog To Work Day is a great opportunity for organisations to explore the feasibility of either allowing staff to bring their dogs work with them, or helping them to ensure they're cared for at home. We hope our Dog Friendly Workplaces scheme can give businesses a little extra help in navigating this new challenge."
Dog Friendly Workplaces helps businesses to support staff when bringing dogs to work and gives advice about how to welcome visitor's dogs. Organisations already signed up include flexible workspace provider WeWork, which offers dog-friendly workspaces in most of its UK locations. Jennie Becker, Director of Events & Activations, WeWork UK & Ireland said:
"It's great to be able to support our members with this helpful programme of information, some of whom really value the flexibility of bringing their dog to work. Our pet policy also makes sure everybody feels comfortable in our spaces, and we find that welcoming dogs can boost the overall well-being and experience of our members and can even facilitate more social interactions within our community."