September 22, 2016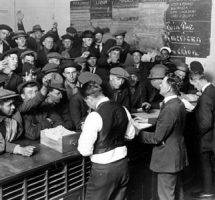 There has been a rapid increase in the online gig economy worldwide, according to new research from the University of Oxford. The study is based on the results of the University's Online Labour Index which measures vacancies and activity on websites and apps related to the gig economy. It found that employers in the US are the biggest users of the online gig economy, defined as the use of workers procured over the internet for short term, piecemeal and project based work. Between May and September, US firms posted 52 percent of vacancies on the platforms followed by the UK at 6.3 percent, India at 5.9 percent, and Australia at 5.7 percent. The market grew by 9 percent over the tested period with growth fastest in the UK which saw a 14 percent increase in activity. The data also showed that software development and technology are currently the most sought-after skills. Creative and multimedia work is the second largest category, followed by clerical and data entry work.
Other in-demand skills included writing and translation, professional services, and sales and marketing support.
The Index aims to fill a gap in the market, according to the researchers, because while the online gig economy represents a rapidly growing market, relevant data is not recorded in conventional employment statistics. The study claims that this burgeoning online economy has been largely unobserved and is missing from conventional labour market statistics The Online Labour Index, which updates automatically in real time, currently only captures data from English-language sites although there are plans to track platforms in other languages as well.
Professor Vili Lehdonvirta of the Oxford Internet Institute led the project. "These are striking figures when they are contrasted with growth rates in conventional labour markets, which remain stagnant in the UK and US according to latest national statistics", he claims. "Yet, this burgeoning online economy has been largely unobserved and is missing from conventional labour market statistics. Labour markets are in the midst of a dramatic transformation, where standard employment is being increasingly supplemented or replaced by temporary freelancers who are recruited online. Companies and entrepreneurs are using these platforms to find, hire, supervise, and pay workers on a project, piece-rate, or hourly basis. This "on-demand" economy has deep and wide-ranging implications."
The Online Labour Index is constructed by tracking all the projects/tasks posted to the five largest English-language online labour platforms, representing at least 60 percent of the market by traffic. The projects are then classified by occupation and employer country. The data is normalised so that 100 index points represents the daily average number of projects in May 2016. The resulting index is published as an automatically updated open data set and online visualisation. The Online Labour Index will be publicly launched at the Oxford Internet Institute's conference, The Internet, Politics, and Policy, this week.