March 1, 2017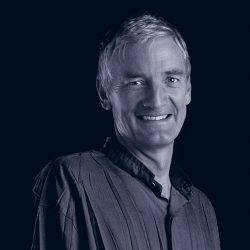 Entrepreneur and inventor Sir James Dyson is to create a 517 acre campus in the Cotswolds as part of a £2.5 billion investment to establish a robotics and artificial intelligence firm capable of taking on the likes of Google, Amazon and Facebook. Although Dyson has previously come under fire for his decision to site parts of his operation overseas, the creation of the facility is the biggest investment in the UK's technology since the Brexit vote. The firm has consistently increased its headcount in the UK in recent years and now employs around 3,500 people in its home market. The latest announcement is expected to see that increase that to 14,000, many of them highly skilled engineers and scientists. The location is a former RAF base in Hullavington, Wiltshire, and will aim to significantly shift the perception of the firm as primarily a vendor of vacuum cleaners to become a pioneer of AI, robotics and high density power systems.
The announcement is the latest to confound the idea that Brexit would lead to a flight of tech companies away from the UK. In recent  months firms such as Apple, Google, Facebook and IBM have all announced major investment plans for the country.
Dyson is looking to ride the rising tide of investment in new technologies. The new site will become one of the largest technology campuses in the world, larger than Apple's much talked about site at Cupertino, California. The initial parts of the campus are set to open this year and will seek to attain official university status for its institute of technology.
Sir James told The Times: "We are very excited about the opportunities AI and greater connectivity will bring. There is still sometimes a perception that we're a vacuum cleaner company but we're now focused on software and writing algorithms as much as hardware. It's the reverse of what companies such as Google are doing by getting into hardware from software but means we are coming from a position of great strength: it's true that 'hardware is hard'. We have always invested in Britain and we are continuing to invest because it's one of the best places in the world for R&D, with our universities doing world-leading research. There's a continued shortage of engineers, however, which we are attempting to tackle head-on through our new degrees, our work in schools and dialogue with government."