July 14, 2017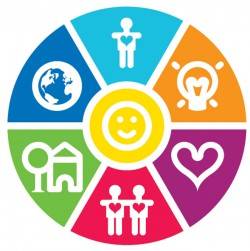 A study from the Top Employers Institute claims that employee wellbeing in the UK has risen up the corporate agenda with 82 percent of many large companies consistently defining an organisation-wide total wellbeing programme in 2017, increasing from 73 percent in 2016. What's more, the impact and effectiveness of programmes are evaluated consistently with 71 percent doing so, up from 65 percent last year, while employee wellbeing education has also jumped from 61 percent to 85 percent in the last year. This compares to global Top Employers increasing employee wellbeing programmes from 67 percent to 68 percent, evaluation increasing from 55 percent to 57 percent and employee education increasing from 20 percent to 21 percent in the last year. The data comes from research into 71 companies certified as Top Employers UK for 2016, and 78 companies certified in 2017, plus a further 1,100 globally.
According to the study, an increasing number of stress management programmes have been implemented by companies – up from 83 percent to 88 percent, while more time management courses have been added, up from 80 percent to 86 percent. Global companies, on the other hand, report an increase in stress management programmes from 74 percent to 78 percent, while time management programmes have increased from 76 percent to 77 percent.
Discouraging overtime, however, is more prevalent in European and global firms. Although the UK has increased efforts in this, with 37 percent of Top Employers now doing so (up from 32 percent last year), 52 percent of European and global participants do so (both up from 44 percent last year). Indeed, more European (65 percent) and global (57 percent) firms provide an in-house doctor, in comparison to 37 percent of UK large firms.
Flexible office workspace is also higher in the UK – 92 percent of participants provide this (up from 86 percent), while 73 percent of European companies do so (up from 67 percent) and global at 68 percent (up from 64 percent).
Alessio Tanganelli, Regional Director UK of the Top Employers Institute, said: "In the last year alone, nearly 10 percent more certified Top Employers have implemented an organisation-wide total wellbeing programme – an enormous leap in a 12 month period. It is clear that it is becoming even more of a priority for companies. Organisations tell us that they focus on fulfilling employees' potential through health, that they believe happy, healthy employees enable a business to thrive and that they want to foster healthy habits. In a constantly changing world of work, where demands shift on both employers and employees, our view is that health and wellbeing needs to be agile and adaptable.
"Conversely, some employers seem to have multiple wellbeing practices but have not yet applied them to an overall programme or strategy, meaning they are somewhat aimless. We see this changing as organisations understand what their peers are achieving and then work to implement their own strategy."
A correlation exists between wellbeing initiatives and absenteeism. On average, Top Employers have absenteeism rates 25 percent lower than other companies of comparable size. When applying industry estimates of average absence costs, this translates into an annual financial health saving of up to £750k for companies with a Top Employer average size workforce of c4500 employees.
Wellbeing programmes can include employee assistance programmes, occupational health and debt support through to onsite sports facilities, onsite flu vaccinations, smoking cessation programmes, ergonomic support or nutritional information programmes.