June 16, 2022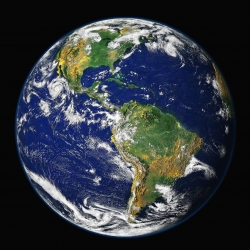 The fourth research report from the Reward & Employee Benefits Association's (REBA) Transforming Engagement [registration] series in association with Mercer Marsh Benefits suggests perceptions of a business's approach to sustainability is influencing employee reward and benefits practices and decisions. However, many businesses are changing business practices, products and services to meet sustainability goals. REBA's report claims that nearly eight in 10 (78 percent) respondent organisations have made changes to at least some of their products or services to meet sustainability objectives.
According to the report, in the foreseeable future, over a quarter (27 percent) will change all their products and services. This revolution in how business is conducted means that chief human resources officers (CHROs) and their reward and benefits teams will be fundamental to realising organisational aspirations for change.
While investors are applying non-financial metrics to their objective assessments, redefining shareholder value, individuals are developing a greater interest in and understanding of how corporates can meet their current business needs without compromising future generations' economic, environmental and social welfare.
The REBA/MMB research suggests that businesses are beginning to understand that sustainability is crucial to the future performance of their brand, workplace and employee experience. Organisations are linking sustainability to their business and HR strategies, changing their products or services to meet sustainability objectives and linking sustainability with their employee value proposition.
The report claims that CHROs at organisations at the forefront of sustainability, both globally and in the UK, are working hard to demonstrate their own credentials, align with business purpose and remap their employee value proposition. While there has been a visible shift towards sustainability as a business differentiator and employer brand marketing opportunity, the availability of talent is at the lowest point for decades.
In late May, the Office for National Statistics revealed that the number of unfilled positions in the UK rose 2.7 percent, or 33,700, to a record high of 1.295 million in the February and April "quarter". Meanwhile, unemployment dropped to 1.257 million in the three months from January to March – 3.7 percent is the lowest jobless rate since the autumn of 1974.