February 4, 2015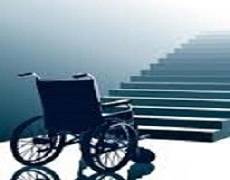 Organisations that claim to be equal opportunities employers need to consider whether their workplace has an inclusive design. According to research commissioned by the Recruitment Industry Disability Initiative (RIDI) there is a significant disparity between the perceptions of candidates and recruiters in terms of the provision of 'reasonable adjustments' to accommodate disabled job seekers – a legal requirement under the Equality Act 2010. Despite the fact that 82 percent of recruiters claim reasonable adjustments are made to cater for disabled jobseekers, 58 percent of candidates say that no such adjustments exist. The research also found that up to 37 percent of disabled candidates have been discriminated against during recruitment, while 82 percent have reported a negative experience with a recruitment consultancy, which they attribute to a lack of knowledge of disability issues.
"It is evident that a lack of awareness and knowledge is continuing to have an adverse effect on the recruitment of disabled people:" said Kate Headley, Director of Consulting at the Clear Company – a diversity consultancy which conducted the survey on behalf of RIDI.
"When around one in every 18 jobseekers has a disability this inevitably means that employers are missing out on a rich pool of talent. I know that many employers and recruiters are afraid of getting it wrong, but there are some inspiring instances of companies that are pioneering the inclusion of disabled people and we can certainly learn from their experiences.
"The Recruitment Industry Disability Initiative (RIDI) Awards celebrate progress and recognise the success of these organisations. Last year the Awards attracted over 100 applications across award categories including Innovation in Assessment, Inclusive Partnerships, Employers Choice and Overall Candidate Experience.
Previous winners include E:ON, the BBC, Sainsbury's and Eversheds in partnership with Guidant Group, as well as many smaller employers and recruiters.
"This year, our objective is clear – to expand our reach and impact by encouraging a strong, pro-active approach to disability amongst even more employers and recruiters.
"Submissions open on 30 January and I'd like to urge employers and recruiters to share their stories with us. It's hoped that this year's winners will inspire other organisations to focus on their own strategies to boost the diversity of talent."
The Minister for Disabled People, Mark Harper MP said;
"It is not acceptable that one in three disabled job seekers experience discrimination. The government's Disability Confident campaign is proud to support the RIDI Awards again this year and to be sponsoring the Disability Confident award. We need to take action together to break down barriers and build employer and candidate confidence."