February 4, 2015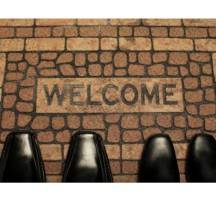 Research by office furniture maker Steelcase claims to show that the cost of disengaged employees is having a major impact on the performance of businesses. As a result many are now encouraging staff to spend more time in the office and working alongside colleagues as a way of re-engaging them. The report claims that in the UK only 83 percent of employees say they are disengaged at work with just 17 percent claiming to be actively engaged, compared to 30 percent in the US. This level of disengagement should be of serious concern for organisations, according to Catherine Gall, Director, Design Alliances for Steelcase."Speaking at the HR Directors summit in Birmingham this week, she said: "The impact of employee engagement – or the lack of it – cannot be underestimated. It is a global issue and is affecting a wide range of companies."
"The business benefits of fully engaged employees are clear" she continues. "Those businesses outperform competition, enjoy higher productivity and profitability, suffer less staff turnover, absenteeism and safety incidents."
However, according to Steelcase, a renaissance of the office, is underway with innovative companies realising that the right office environment is crucially important to their business interest. There is now a move to get back to the office following a trend in recent years to encourage flexible working away from the office.
 Ms Gall said: "Recently, companies such as Jones Lang La Salle and Yahoo have articulated how important it is to get teams of employees collaborating effectively and that is best done in an inspiring workplace. We strongly believe in the power of place and that bringing people together in a space will make them more collaborative and innovative. Therefore, workplaces need to be destinations that enhance the physical, cognitive and emotional wellbeing of workers.
 "People, purpose and place are the three key elements to encourage and activate greater employee engagement. The tools and the technologies are there to help that happen and are developing all the time.The utilisation of those tools, the creation of innovative space and a commitment to accommodate the wellbeing of employees can go a long way to creating a dynamic and productive space that will deliver tangible benefits to a company".