February 5, 2015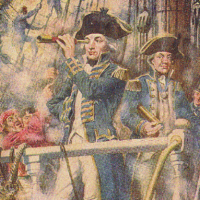 The disjointed approach of the UK Government to the rollout of fast broadband is evident with the publication of a new report from the Environment, Food and Rural Affairs Committee. In true The Thick Of It fashion, the report appeared just as the head of the Cabinet Office Francis Maude was speaking at this week's Slate 15 event praising the Government's successes in the development of digital services. While progress is being made in many areas, it's also clear that the patchy roll-out of fast rural broadband is holding back rural businesses and workers. The new report claims that people in rural areas are largely overlooked by the government's £1bn Broadband Delivery UK project which aims to have broadband in all UK properties by 2017, including superfast broadband in 95 percent.
The report also highlights how there are now concerns that this target will slip to 2018 and that its target speeds (2Mbps) is unambitious.
Committee Chair Anne McIntosh MP said: "People living in the hard-to-reach 5 percent of premises need the same access as the rest to online and digital services.  There is a risk in the current approach that improving service for those who already have it will leave even further behind the rural farms, businesses and homes who have little or none."
The report raises fears that a focus on improving access for most of the country may leave a minority with little or no ability to use key government services switching to online-only or mainly online delivery.
Anne McIntosh added: "The Government has committed to providing universal basic broadband coverage and superfast broadband coverage for 95 percent of premises by 2017. We are concerned that the current broadband rollout targets are based on inaccurate assumptions that universal basic broadband coverage has largely been achieved when the reality is that many rural communities are still struggling with no access, or slow broadband speeds. There is a fear that upgrading the majority who already have access to basic broadband is creating an even bigger gap between those with and those completely without broadband access."
Speed and delivery are vital components of the broadband rollout plan. The majority of broadband available in the UK is currently delivered by fixed-line methods, requiring a physical cable between premises and street cabinets. The most popular delivery method being Fibre to the Cabinet (FTTC). FTTC can present two main problems. Firstly; the further you are from the cabinet, the slower the broadband your premise received; and, secondly there remain some premises where the infrastructure simply cannot reach.
As the basic and superfast broadband is rolled out, the minimum speed committed to by the Government is 2 Megabits per second. The Committee strongly recommends that this speed is too low, must be reassessed and a new minimum speed identified.
Anne McIntosh said: "The Universal Service Commitment of 2 Megabits per second (Mbps) is already outdated. This is a minimum speed commitment to the public and it must reflect modern technological demands, it is not high enough; 10 Mbps is a more suitable target. Further, it should be regularly reviewed to ensure the UK does not slip behind other European countries."