February 5, 2015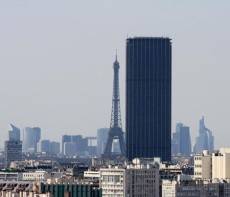 Europe's commercial property market 'sizzled' during 2014, according to a new report by Real Capital Analytics (RCA). Europe saw 213.1 billion euros of commercial real estate transactions in 2014, a rise of 13 percent over 2013. Paris led France to a 31 percent rise, although the French capital accounted for three quarters of demand. In contrast, demand in London fell 3 percent as high prices led investors to British regional markets, with the UK market overall up 16 percent. A similar trend emerged in Germany, where volumes in Berlin, Munich and Hamburg fell, while markets in the Ruhr, Cologne and Stuttgart strengthened. Most improved were commercial property markets in Ireland and Spain, where investment volumes soared 89 percent and 134 percent respectively.
"Political and economic uncertainty in France deterred investors in 2012 and 2013, leaving assets in Paris attractively priced relative to the other core investment markets of western Europe," said Tom Leahy, RCA's director of EMEA analytics.
Private equity funds bought into the areas as banks reduced their property exposure, while both countries introduced modified rules on tax-exempt real estate investment trusts (REITs) that saw new domestic companies competing for assets. Domestic investors only accounted for around 53 percent of purchases by value last year, RCA said, with global investors at their busiest since 2007.
Funds advised by U.S.-headquartered Blackstone Group accounted for 5.3 billion euros of recorded transactions for the year, making it the region's most active buyer.
Russian transactions dropped 48 percent by volume, while investment from China fell 27 percent as the United States became the primary target for deploying capital, RCA said.
Prospects for the market look good in 2015 following the European Central Bank's January decision to pump hundreds of billions of stimulus money into the region's economy, said Simon Mallinson, RCA's managing director for Europe, the Middle East and Africa. "Quantitative easing will lower interest rates for an extended period of time to support real estate investment in the euro zone, while the weaker euro may attract more international investors to buy assets," he said.