August 19, 2016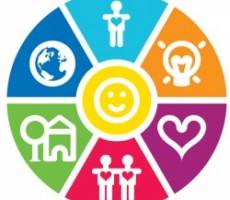 A 'stiff upper lip' attitude towards wellness by UK bosses needs to change in order to advance employee wellbeing, argues a survey by Bupa. It is business leaders who are the key to overcoming the challenges facing employees' health and wellbeing, it claims. The vast majority (94 percent) of those questioned believe there will be significant change in the employer-employee relationship in the next ten years. 91 percent of business leaders agree that technology will continue to impact the wellbeing of their workforce over the next decade and 71 percent agree the standard 9am-5pm working day is a thing of the past. Seven in ten (68 percent) noted a 'stiff upper lip attitude' at executive level, creating barriers to conversations about wellbeing, and three fifths (62 percent) of leaders think they need to show that they don't suffer from ill health.
Half (50 percent) said it isn't possible to be a good leader and vulnerable at the same time.
Patrick Watt, Corporate Director at Bupa, comments: "The pace of change many businesses are experiencing is only set to continue, and while this can feel challenging it also presents huge opportunities to engage and support people on the health issues they care about.
"Health and wellbeing has been a business focus for many years. But by turning the latest technologies and new working patterns to an advantage, business leaders can really get a handle on improving workplace health and wellbeing. No one business is the same, but tailored programmes that reflect and compliment working practices improves people's health and wellbeing and ultimately business performance."
Commenting on the findings, Beate O'Neil, Head of Wellness Consulting at Punter Southall Health & Protection said, "We've seen a boom in interest in corporate health and wellbeing programmes in recent years. Research we undertook with REBA earlier this year found that a third of companies have introduced a wellness strategy recently and it is high on the agenda for many others. But no corporate wellness programme can be successful without the buy in and support of the management and the board. Clearly a major shift is needed to change the mind-set of executives in many UK companies if they want to tackle their wellness challenges. They must be able to discuss their own health issues and not see it as a sign of weakness."