August 18, 2016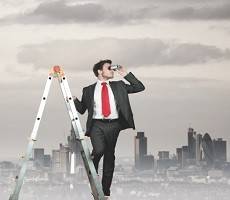 Job candidates are becoming more demanding claims a new survey, with three quarters (79.2 percent) of UK workers polled not willing to compromise on certain areas when looking for a new role. Unsurprisingly, 18.2 percent say that a low advertised salary would put them off a role entirely, but other less tangible issues would also dissuade them from pursuing an application. This includes unclear job descriptions (20 percent) and a long recruitment process (10.2 percent); while 7.8 percent revealed that poor communication throughout the recruitment process would drive them away from a company. The research, which was conducted by CV-Library, surveyed 1,000 UK workers and found that candidates are growing increasingly impatient with their job hunt. Other key deterrents cited were poor traits about the businesses themselves, including a bad reputation (9.5 percent), a high staff turnover (7.1 percent) and poor management (6.1 percent).
Interestingly though, under 2 percent cited lack of flexible working opportunities as a reason not to pursue an application.
Lee Biggins, founder and managing director of CV-Library, commented: "Getting the recruitment process right is highly important and this involves finessing every part of that journey. From ensuring that your job adverts accurately portray the role in question, to making certain that your recruitment teams (whether they're internal or external) communicate well with potential candidates, listening to what candidates want is the only way to stay ahead."
Least important to candidates was long working hours (2.9 percent), unfriendly colleagues (2.8 percent), lack of flexible work opportunities (1.6 percent) and poor brand awareness (1.4 percent), suggesting that the real challenge is keeping candidates happy throughout the recruitment process.
Continued Biggins: "The good news is that some organisations are recognising that they must adapt to workers' needs. Just last week KPMG revealed that they had shortened their recruitment process to accommodate future working generations, which was extremely positive to see. Having a lengthy recruitment process is becoming less and less acceptable and often means brands miss out on the best talent because they have already been snapped up by their savvier competitors. Keeping up to date with recruitment trends and changes is extremely important for businesses of all sizes."
"Candidates can glean a first impression of a company within minutes and there are a range of platforms out there which job hunters can use to find out exactly what it's like to work in a certain organisation. This can make or break a business: social media is a great branding tool for showing off what it's like to work in your company, but can also be a platform for individuals to speak negatively about their experiences. Avoiding this by ensuring you have a strong, positive, employer brand, which is reflected throughout the recruitment process, is vital if you want to stay ahead in the hiring game."