January 19, 2017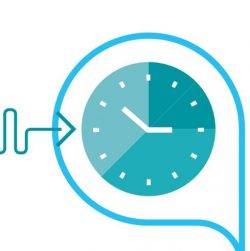 Employers across Europe, the Middle East and Africa (EMEA) are facing an increasingly competitive recruitment landscape in 2017, but what might help candidates choose one organisation over another will be more opportunities for flexible working, claims a new global study by the Futurestep division of Korn Ferry. Specifying which qualities they thought would entice candidates to choose one organisation over another in five-years-time, respondents reflected that flexible working (27 percent) would likely lead the charge. In Part One of Talent Forecast Futurestep's global survey of more than 1,100 hiring professionals almost half (48 percent) of EMEA respondents report that it has become harder to source qualified candidates over the past 12 months. Additional findings compiled for the report suggest that ongoing disruption and changing candidate demands will combine to create an increasingly volatile market for talent in 2017.
"We are already experiencing a demand for flexibility as workers – and in particular millennials – demand the ability to balance their work life with other responsibilities," said Jonathan Brown, Managing Director of Talent Acquisition Solutions EMEA at Korn Ferry Future.
"This means a shift for leaders who need to understand that offering these choices will only add to productivity and more importantly ensure that they both attract and motivate highly skilled candidates. Although there is much to be gained by ensuring that your organisation recognises and supports those expectations, the real emphasis amongst talent acquisition professionals should be on building a clear and compelling employer brand that is relevant for the long-term."
In today's increasingly competitive market, roles in sales (22 percent) and engineering (18 percent) top the list of those proving most difficult to fill according to hiring professionals. This was followed closely by those in IT (14 percent) and R&D (13 percent) highlighting that the demand for highly qualified, or technically skilled, candidates appears to be growing across EMEA.
Said Brown: "Not only does this research reveal significant concern about the availability of top talent across EMEA over the past 12 months, it also provides a clear indication that organisations throughout the region need to adapt quickly if they are to remain relevant in the face of changing demands from the very best candidates."
Asked to specify which wider business issues they felt were most likely to impact on their recruitment plans for 2017, around a quarter (23 percent) specified increased demand for new skills in a rapidly-changing market. Not only was this the highest response seen in the global study, it is also seen as a bigger issue than economic uncertainty, the second most popular choice among EMEA respondents.
"The growing demand for specialist skills is indicative of the speed at which the market is currently moving, and this pace of change will only continue to quicken as the year unfolds," continued Brown. "Keeping up in this environment will revolve entirely around the organisation's ability to understand and deliver on the factors that entice candidates who already have or are developing those highly sought after skills."
Exploring the extent to which the factors governing candidate appeal have changed in recent years, the Futurestep study found that the shift in EMEA had been particularly dramatic. Although well over a third (38 percent) of respondents cited the benefits package as the dominant force in enticing candidates to a role five years ago, less than half (14 percent) believe that remains true today.
Instead, company culture (25 percent), career progression (24 percent) and company reputation (15 percent) have relegated the benefits package to fourth place in the minds of candidates according to EMEA's talent leaders.