January 19, 2017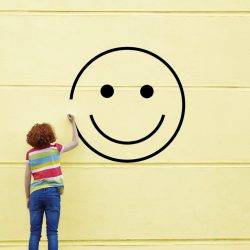 A new report from the charity Central YMCA claims to highlight the major role employers have to play in supporting the nation's wellbeing. The report is based on a study of 1,000 UK adults undertaken by the charity which found that being at work is the most common situation in which people feel their happiness is decreased – with a fifth of people stating this. The research also found that finding free time for leisure, family and friends, and socialising was key to achieving good levels of wellbeing.  Respondents stated they feel wellbeing at its highest when on holiday (66 percent), when spending time with family (56 percent), or whilst socialising with friends (49 percent) – signalling the importance of creating a healthy work-life balance.  Despite these stats, recent studies show that the average British worker puts in the equivalent of 38 working days over and above their contracted annual hours.
Commenting on the findings Rosi Prescott, CEO of Central YMCA, said: "Gone are the days of it being seen as acceptable for employees to work all the hours under the sun. Priorities are changing now, with a new generation of millennial workers bringing a new perspective to the workplace – often valuing 'soft benefits' like flexitime, access to additional training, gym memberships and a better work-life balance more than monetary benefits such as bonuses. The challenge for employers now is how they can make the workplace somewhere where people feel good and therefore more motivated and energised.
"There are a number of great resources available as a starting point – including the Institution of Occupational Safety and Health's guidance on promoting health and wellbeing at work which suggests: having a flexible working policy that allows employees to exercise before work or during their lunch break; arranging discounts for staff at local health clubs; and subsidising activities such as yoga."
Central YMCA's research also claims to show how higher levels of mental stimulation, for example learning a new skill or spending time tackling challenging problems, can significantly impact wellbeing. Those respondents that were mentally stimulated (in the workplace or elsewhere) displayed the highest wellbeing scores – an average of 6.9 on an index out of ten, compared with a national average of 6.13/10.