December 6, 2019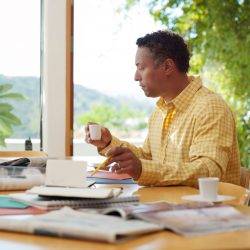 Employers aren't doing enough to help their employees to work flexibly, according to a survey by Tiger Recruitment, which has found that a third of UK workers questioned (32 percent) aren't happy with the flexible working options available to them. The study of over 2,000 employees claims that only a third have the option of home or remote working – a seven percentage point drop since last year – while only one in five (22 percent) are offered the option of flexi-time, and even fewer have access to informal flexibility (19 percent) or the opportunity to go part-time (18 percent).
The findings also indicate that flexible working isn't being offered fairly across genders, with women more likely to have access to home or remote working (36 percent vs. 17 percent), informal flexibility (21 percent vs. 13 percent) and part-time working (20 percent vs. 11 percent), than their male colleagues.
Encouraging new ways of working has been on the Government agenda for a number of years, with initiatives such as the 2014 Flexible Working Regulations, which gave all employees the right to request flexibility in the times and places of work, and more recently, the launch of The Flexible Working Taskforce, which is attempting to increase uptake.
The report cites studies that have shown the numerous benefits of offering flexibility to employees, including increased engagement, motivation, productivity and loyalty, as well as improved wellbeing and reduced time off sick. Such options can also aid organisations in attracting talent, with over two thirds of employees (68 percent) saying that work-life balance, including flexible working, was important in attracting them to their current role.
"Despite numerous initiatives to show the value of flexible working for both employers and employees, it's disappointing that so many workplaces are still struggling to embrace flexibility," comments David Morel, CEO, Tiger Recruitment. "Flexible working shouldn't be seen as an inconvenience, as a benefit that is only open to women, or just relevant to parents, but as something that can help all employees to boost their wellbeing and job satisfaction. Happy employees are engaged employees, and engagement boosts productivity, so it really is a win-win for all involved."