June 9, 2016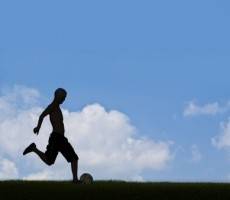 With the European Championships about to begin, employers are preparing themselves for the consequences. A new report from Robert Half reveals that three quarters (73 percent) of UK Human Resources (HR) directors believe their employees will call in sick or make an excuse for skipping work, the day after a major sporting event such as the UEFA EURO 2016, and more than a fifth (21 percent) considering it 'very likely'. With England's and Wales' first midweek European Championship fixture on the 16th June, companies are likely to be anticipating a significant increase in the number of employees missing work on Friday 17th June as a result of 'sporting sickies'. A large majority (88 percent) of HR executives believe there are benefits of using sporting events to engage employees. Many companies are seeing the cohesive benefits of coming together to enjoy a sporting spectacle and emotionally invest in the event.
Something to perhaps not be proud of is the fact that in the Euro league table of 'sporting sickies' the UK ranks second only to Germany, which appears to expect much of the office to go missing over the tournament.
Four-in-five (79 percent) German HR directors believe employees are likely to call in sick, or make an excuse for skipping work, the day after a major sporting event.  In Belgium the figure falls to 69 percent and in the European Championship host nation, France, far less HR directors believe employees are likely to skip work, at just 63 percent.
The level of engagement with the European Championships is evidenced by viewing figures for the final of the 2012 Championships. Spain's victory against Italy 4-0 attracted an official television audience of 299 million2 viewers.  When England was knocked out of the last Championships the audience peaked at 23.2million3 viewers in the UK.
While some firms are worried about employees missing work to watch matches, or recover from celebrations, many firms are embracing EURO 2016 as an opportunity to engage and motivate employees. HR leaders recognise that hosting company viewings around big sporting spectacles, such as the European Championships, can deliver real business benefits.
The top benefits identified by HR directors were increased employee motivation (46 percent) and increased employee engagement (41 percent).
Phil Sheridan, UK Senior Managing Director of Robert Half UK, commented: "Companies are increasingly recognising the impact an engaged and motivated workforce can have in achieving business goals and positively impacting the bottom line.
"As excitement for the UEFA tournament builds, employers who plan ahead and incorporate the matches into their company events calendar will benefit from an increase in employee morale and job satisfaction. Other activities to consider include flexible work schedules, remote working and late starts to balance work priorities with national pride over the course of the tournament."