August 20, 2018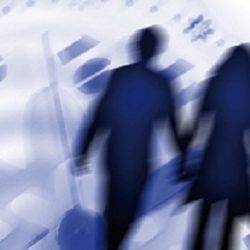 Most organisations already offer some sort of flexible working and over half of employees now ask to work flexibly, a new survey from XpertHR research has claimed. One in 12 organisations (8.1 percent) reported that all employees worked flexibly, with employers attributing the rise to a more supportive workplace culture and the impact of recent legal changes. The survey found that more than half (55.9 percent) had seen an increase in flexible working requests over the past two years. Three out of four believed that this was due to changes in workplace culture in recent years, attributable in part to a change in the law in 2014 that extended the right to request flexible working to all employees with at least 26 weeks' service. Flexible working goes across the board, and includes part-time working, variable start and finish times, home-working and other options.
The main benefits for employers include improved employee retention (reported by 66.8 percent) and increased engagement (65.9 percent), with flexibility of cover, reduced absence, increased productivity and cost savings also highlighted by respondents.
Three out of four employers said they grant at least seven out of ten requests from employees to work flexibly. The main reasons for declining requests are the nature of the business and the need to deal with customers face to face.
Commenting on the findings, XpertHR managing editor for pay and HR practice Sheila Attwood said: "Flexible working can help make the most of today's diverse workforce and reduce skills shortages. However it's not without its challenges.
"These include difficulties booking meetings, the complexity of scheduling working hours and resentment from other employees. Companies offering flexible working must have robust policies and processes to overcome these challenges and ensure it is business as usual."