January 28, 2020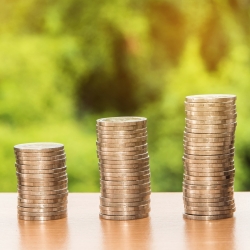 Millions of women could be missing out on higher salaries as 82 percent never negotiate their pay when applying for jobs, new research has claimed. The fear of being "rude" or "ungrateful", compounded by concerns from 21 percent that asking for equal pay could jeopardise benefits such as maternity leave or flexible working, is silencing women when it comes to money, the survey of 1,000 working women suggests.
The research into equal pay by law firm Slater and Gordon claims that half of female workers believe they are being underpaid. Yet seven in 10 of those admit they have not challenged their boss over the issue. Of those women who have discussed money with their colleagues (50 percent), more than a quarter have discovered their male peers are being paid more for similar or lower ranking roles (27 percent).
Ruby Dinsmore, an employment lawyer at Slater and Gordon, said: "There really is a split between the sexes when it comes to negotiating pay, not only when starting employment, but also once they are in employment. Men are often far more forceful when it comes to negotiations and much more commercial in their approach, which generally results in higher salaries and better packages.
"As they do this on the way in, they are in a stronger position to secure increases to their salary and benefits. Meaning the pay gap between them and their female colleagues doing the same or similar work continues to widen. This means women, who may not feel as comfortable asking for more money, are disadvantaged by a system which rewards those willing to engage in negotiation."
Of those women who do enter into negotiations, 70 percent are successful, receiving some or all of the amount requested.
Women "uncomfortable" asking for equal pay

Although many of the women surveyed said discussing money at work is "uncomfortable" or "impolite", the research suggests their fear is unfounded. Of those who do enter into negotiations, 70 percent are successful, receiving some or all of the amount requested.
Dinsmore said: "There will be many women who will ask for a raise or promotion to reflect their work, while others will not. A good employer must be able to identify and reward men and women equally for the same or a similar role. The research also shows us women are worried about risking other benefits like maternity support or flexible working arrangements by asking for more money. This should not be a concern as the issue of pay and other contractual or statutory benefits shouldn't be connected."
Negligible change in gender pay gap
One measure often used as an indicator of unequal pay between men and women is the gender pay gap, which companies with more than 250 staff have been required to report since 2018. The Office for National Statistics put the UK gender pay gap for full-time employees at 8.9 percent last year, which equates to women being paid £380,000 on average over their lifetimes compared with £643,000 for men. This gap has only shrunk by half a percent since 2012.
The most popular things women name as responsible for the ongoing divide are men dominating senior roles (35 percent), unconscious gender bias (17 percent), women taking time off to raise children (32 percent) and sexism (30 percent). Only six percent put the gap down to women preferring lower paid roles or sectors. A third believe the way to tackle the pay divide is through transparency during the pay, promotion and rewards process to minimise the negotiation imbalance.
The research suggests organisations are still learning to communicate their pay gaps internally. Just over 10 percent of those surveyed knew whether their workplace publishes information on its gender pay gap.
Top tips for talking pay
These are Slater and Gordon's tips for negotiating a pay rise:
If you suspect male colleagues doing the same or similar role to you are being paid more, you're probably right and should address this.
Approach your HR team or manager and ask for the opportunity to discuss your pay.
Value yourself and your work. Pay isn't personal but commercial. Try to take emotion out of it.
Prepare a business case for why you believe you're worth more, so you can back up your request with reasons.
Research the market – look at job descriptions and salary bands for reference.
Keep any negotiations friendly but formalised.
Image by Nattanan Kanchanaprat