May 12, 2022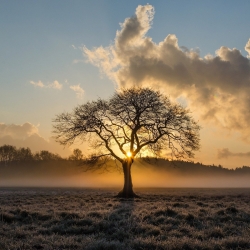 When the idea of ESG (environmental, social and governance credentials) first surfaced nearly two decades ago in a 2005 United Nations report, it was just an acronym businesses were trying to understand and get to grips with. But in the last few years, ESG strategies have gathered steam – it has become integral to C-Suite strategy and business purpose, and is a deal-breaker not just for investors but also for those considering new roles. In fact, a recent report revealed that job-seekers are turning down job offers by companies showcasing weak ESG credentials, a sure sign of the importance of substantive ESG policies for potential talent. Most of the larger conglomerates (if not all) have set targets to reach net-zero by a set date – ranging from as early as 2025 to anywhere within the next two decades. But is this going far enough for employees, stakeholders, future talent, and more broadly, for society?
As a way of getting started, several organisations are focused on making incremental changes, such as how the buildings they operate in are disposing of waste and consuming water. Descriptions such as, 'it's a step in the right direction' or 'it's better than nothing' are often shared in the absence of an overarching strategy. However, this is increasingly wearing thin. As organisations navigate the post-pandemic reappraisal around ways of working, it is the perfect moment to build ESG into their cultures, giving equal weight and importance to ESG targets as commercial ones. It is more important than ever to nurture working environments that make this possible.
Weaving ESG goals into workplace culture
The last two years have given many working professionals the time to reflect upon, and re-think their career goals. To give some context, nearly one-third of those we surveyed last year (ranging from senior executives to business leaders) said that they had questioned their career paths during the pandemic. Over 15 percent of which were C-Suite executives.
We also identified that nearly half of the 1200 professionals interviewed ranked 'team, people and culture' as a priority when choosing a new job — dropping flexible working and competitive salaries to second and third positions respectively. And finally, nearly 50 percent wanted to be part of organisations that promoted a 'sense of purpose'. If we tie this back to ESG standards, businesses have a lot of work to do to set the 'S' into motion and retain the loyalty of an uneasy workforce.
Unlearning old habits
Remote working has taught us that it is the 'how' we work that matters and not 'where' we work. As employers plot the great return to the office, they need to be mindful in encouraging, but not forcing their employees back in. With employees choosing to work from where they feel most productive, sustainability efforts should not be pinned to a place (in other words, the office) but should focus on people and their behaviours.
One such consideration could be around conferences and trade shows, which account for a significant volume of business trips. As corporate travel makes a return, teams will need to be challenged to find alternative ways to connect. The pandemic has prompted us to rethink traditional business travel. If businesses lead the way, they will be able to empower and educate their people to adopt newer, more sustainable ways of doing business. But in order to encourage new behaviours, businesses will first need to analyse existing (and past) behaviour.
As businesses navigate this course, leaders have an instrumental role to play in ensuring that measures being taken towards improving sustainability are communicated to all staff, celebrated and aligned to overarching goals. Key to ensuring employee involvement and enthusiasm is not to get bogged down in the technicalities, but to appreciate their valuable contributions and communicate using language that is relatable.
Identifying obstacles, measuring impact
Despite many businesses having an ESG strategy, they often struggle to demonstrate their efforts and measure the impact for key stakeholders. Reporting has always fallen to the 'Real Estate' (RE) team, but not all companies have such a dedicated resource. Data is crucial. Without data, businesses will never understand the problems they're facing, or find relevant solutions. Companies with large real estate footprints need to find better ways of managing each building type (warehouses, offices, labs, retail outlets, parking garage, et cetera).  Traditionally, RE teams have not had a seat at the C-Suite table, but with such data gaining prominence, the RE role is already having a greater influence over business decision-making.
Alongside setting ESG goals, companies will also need to consider upskilling their existing teams to collect and analyse this important data while complying with constantly evolving legislations. This is important not just from an 'evaluation' standpoint but also promotes transparency.
In the years ahead, ESG will continue to remain front of mind for business leaders. Before the pandemic, a lot of the focus on achieving ESG goals was centred around the office – all largely achieved by putting measures in place to reduce carbon emissions or energy footprint. There was far less emphasis on cultivating sustainable workstyles or promoting sustainable ways of working. But the pandemic has brought this to the forefront.
Environmental actions, especially those centred around the physical office or business travel, remain as important as ever, but with people splitting time between the office and their homes, business leaders have a much bigger role to play in educating and empowering their staff around sustainable working policies. Building a sustainable business is a lot of work. It requires significant investment and resources, and will need to be prioritised. Ultimately, it is what will define their tenures in leadership roles, and their work will be measured against the commitment and the positive impact they make not only on the business but on the society-at-large.