July 18, 2016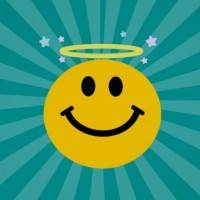 The ethics of everyday working life are the subject of two new surveys. A study from job site CV-Library, claims that over half of UK workers believe their workplaces have become 'more strict' in recent years over issues such as health and safety and personal behaviour, attitudes and appearance. There are some exception to this, according to the survey, as employers  become more tolerant of behaviour such as the wearing of tattoos, relaxed dress codes and making personal calls. The second survey from online expenses management provider webexpenses claims that, contrary to popular belief, people working in sales and marketing are the least likely to lie at work while the most dishonest professions are human resources and IT. Four out of five people working in either HR or IT admit they have committed at least one deceitful deed at work, against while only 60 percent of those working in sales, media and marketing jobs admit to fibbing (unless they're lying about that, obviously).
According to the CV Library survey, over half (54.6 percent) of workers believe that UK workplaces have actually become stricter. The research explored the views of 2,000 UK workers around unacceptable behaviour in the workplace and how employers are handling it. It found that more health and safety rules (41 percent) less tolerance in the workplace (17.6 percent) and political correctness (17 percent) were the main reasons behind employers becoming stricter.
Furthermore, it appears employers are much sterner when it comes to personal behaviour and a lack of professionalism amongst their staff, with employees agreeing that the following 'office taboos' were unacceptable in today's workplace:
Lack of personal hygiene (79.7 percent)
Drinking alcohol at lunch (74.2 percent)
Looking at inappropriate content online (72.5 percent)
Being late (72.3 percent)
Talking behind co-workers backs (68.9 percent)
Three quarters (76.7 percent) of employees said that they would find these unacceptable taboos distracting in the workplace, confirming that they not only affect the people conducting them, but also their peers.
Interestingly, whilst employers are less tolerant of unacceptable behaviour, workers actually believe that actions which were previously frowned upon, such as dating colleagues, wearing casual clothes, having tattoos and piercings and taking personal calls, are becoming more 'acceptable' in the workplace.
HR and IT workers are the professions most likely to lie at work, according to the research from webexpenses. Four out of five (80 percent) UK HR workers admit they have committed at least one deceitful deed at work, even though just 39 percent admit to being dishonest in the workplace. This ranks HR as the profession most likely to lie in the office, alongside IT which also tops the list at 80 percent, and against the UK average of 74 percent. At the other end of the scale, those working in sales, media and marketing jobs are the most trustworthy – only 60 percent admitted to fibbing.
The survey claims that more than a quarter (27 percent) of people in HR have over-claimed on expenses, the same number (27 percent) have also stolen stationery and nearly a third (32 percent) have lied about having a doctor's or dentist appointment.
The top reason HR workers gave for being dishonest was simply the fact they think it is 'normal' to be dishonest at work, with half (50 percent) citing this as their main excuse. Worryingly, more than one in ten (13 percent) said their bosses were dishonest so they might as well bend the rules too.
When it comes to expenses, of those who admitted to over-claiming, 45 percent said it was because they thought everyone else was doing it. More than a third (36 percent) said they don't feel they get paid fairly so make up for it by over-claiming.