April 1, 2015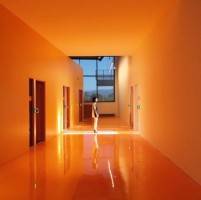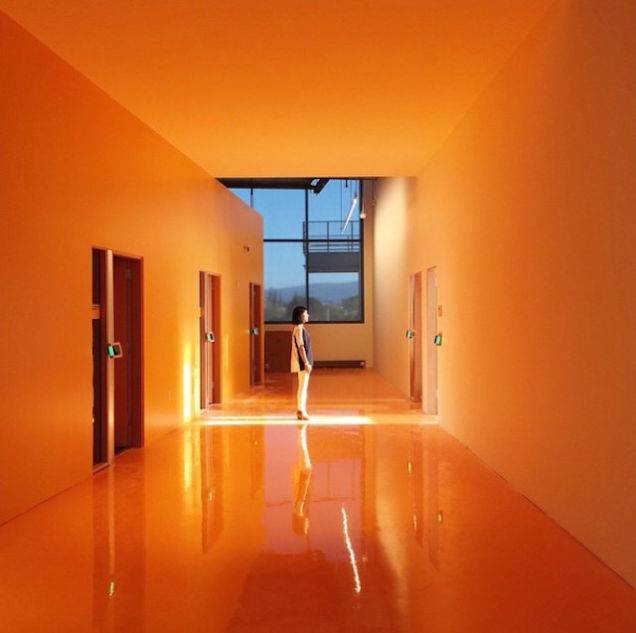 Facebook has moved into its much discussed new headquarters building and campus in Menlo Park, California. As is the way these days, the relocation to the Frank Gehry designed HQ was announced by CEO Mark Zuckerberg on his own Facebook page and heralded by a number of images shared on social media by staff. Zuckerberg also shared an aerial view of the 22 acre location included its landscaped roof and has promised that more images and video will emerge 'once we're fully unpacked'. Controversially – maybe – the building features what is claimed to be the world's largest open plan office space which will be home to many of the new building's 2,800 inhabitants. In this regard, the design is resolutely mainstream as are the array of breakout spaces and cafes used to supplement the open plan and give people the chance to take some time away.
The open plan has long been one of the main features of the new space and is designed to be in keeping with Zuckerberg's stated mission to make the 'world a more open place.' In his official opening statement he said:  "Today we moved into our new Facebook building in Menlo Park, California. Our goal was to create the perfect engineering space for our teams to work together. We wanted our space to create the same sense of community and connection among our teams that we try to enable with our services across the world. To do this, we designed the largest open floor plan in the world — a single room that fits thousands of people. There are lots of small spaces where people can work together, and it's easy for people to move around and collaborate with anyone here. On the roof is a 9-acre park with walking trails and many outdoor spaces to sit and work. The building itself is pretty simple and isn't fancy. That's on purpose. We want our space to feel like a work in progress. When you enter our buildings, we want you to feel how much left there is to be done in our mission to connect the world. I'll share more photos and stories about this building once we're fully unpacked, but for now here's one taken flying over the green roof."
At just over 430,000 square feet, the building is LEED Gold certified by the US Green Building Council, and boasts a 9-acre green roof with over 400 trees and a half-mile long walkway.
"From the start, Mark wanted a space that was unassuming, matter-of-fact and cost effective" said Frank Gehry. "He did not want it overly designed. It also had to be flexible to respond to the ever-changing nature of his business; one that facilitated collaboration and one that did not impose itself on their open and transparent culture. This is the building that we created for him. It is not a grand design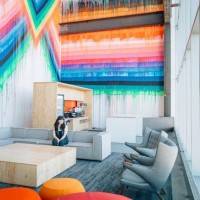 statement and it has a toughness and a rawness that reminds me of the work I was doing in the early part of my career. I am very proud of the collaboration and I hope that it facilitates innovation and invention of the highest level."