April 27, 2018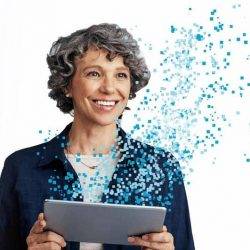 According to Mercer's 2018 Global Talent Trends Study – Unlocking Growth in the Human Age, 96 percent of UK companies have innovation on their core agenda this year and 92 percent are planning organisation design changes. At the same time, employees are seeking control of their personal and professional lives, with more than half asking for more flexible work options. As the ability to change becomes a key differentiator for success in a competitive global climate, the challenge for organisations is to bring their people along on the journey, especially as the top ask from employees is for leaders who set clear direction, claims the report.
In pursuit of new technologies, executives must focus on what the report calls the "human operating system" to power their organisation. Mercer's study identified five workforce trends for 2018: Change@Speed, Working with Purpose, Permanent Flexibility, Platform for Talent and Digital from the Inside Out. The study polled over 7,600 senior business executives, HR leaders, and employees from 21 industries and 44 countries around the world.
Change@Speed: How companies prepare for the future of work depends on the degree of disruption anticipated. Those expecting the most disruption are working agility into their model and placing bets on flatter, more networked structures (25 percent are forming more 'holacratic' work teams). Placing power in the hands of individuals makes it critical to build capacity and readiness early. However, HR leaders feel less prepared to reskill existing employees (57 percent are confident that they can do this well) than to hire from the outside (62 percent). As around two-thirds (65 percent) of executives predict at least one in five roles in their organisation will cease to exist in the next five years, being prepared for job displacement and reskilling is critical for organisational survival. Yet, only 40 percent of companies are increasing access to online learning courses and even fewer (26 percent) are actively rotating talent within the business.
Digital from the Inside Out: Despite improvement over last year, companies lag on delivering a consumer-grade experience – only 25 percent consider themselves a digital organization today (higher than the global average of 15 percent). While 58 percent of employees say that state-of-the-art tools are important for success, less than half (40 percent) say they have the digital tools necessary to do their job and only 36 percent have digital interactions with HR. Business leaders are confident in HR's ability to be a strategic partner in setting the course for the future, with 69 percent of executives reporting that HR aligns people strategy with the strategic priorities of the business.
Permanent Flexibility: Individuals are vocal in their expectations of work arrangements that put them in control of their personal and professional lives. Employees want more flexible work options, and organizations are listening – 77 percent of executives view flexible working as a core part of their value proposition. Only 6 percent of HR consider themselves industry leaders when it comes to enabling flexibility and 42 percent of employees fear that choosing flexible work arrangements will impact their promotion prospects.
Platform for Talent: Given 92 percent of executives in the UK expect an increase in the competition for talent, organisations realise they must expand their talent ecosystem and update their HR models for a digital age. The time is now – one in three UK companies plan to "borrow" more talent in 2018 and 75 percent of employees would consider working on a freelance basis. "Gaining greater access to talent through a broader ecosystem is part of the solution. Companies also need to deploy talent faster and with precision to unlock the potential of their workforce," said Kate Bravery, Global Practices Leader in Mercer's Career business. "Adopting a platform mentality to talent requires a radical mindset shift, embracing the notion that talent can be accessed for the benefit of all rather than 'owned' by one manager, department, function, or even organisation."
Working with Purpose: Three-quarters (78 percent) of thriving employees in the UK, those who feel fulfilled personally and professionally, say their company has a strong sense of purpose. To find purpose, employees crave movement, learning, and experimentation. If not received, they will look for it elsewhere – 39 percent of UK employees satisfied in their current job still plan to leave due to a perceived lack of career opportunity. In addition to purpose, the new value proposition includes health and financial wellbeing. Employees on average spend 7 work hours per week worrying about financial matters, yet only 26 percent of companies have policies in place to address financial health. Fairness in rewards and succession practices are also top of mind – only 42 percent of employees say their company ensures equity in pay and promotion decisions.